Cellulite is concentrated fat cells that group together to produce dimples or lines on the skin, typically found around the thighs and buttocks. Almost every individual, especially women, suffer from cellulite that can be extremely difficult to get rid of with diet and exercise alone. Plastic Surgeon, Dr. Amir Moradi at Moradi MD in San Diego, CA, is proud to offer nonsurgical alternatives to liposuction that address these problem areas. Each of these treatment options are performed by a Registered Nurse, licensed Aesthetician, or certified Physician Assistant. Advanced technology like Velashape® and ZWave, allow us to perform safe and noninvasive cellulite reductions procedures.
Reviews
"I have been going to Dr. Moradi's office for many years. He along with his staff are so welcoming and provide many wonderful services. Recently I started seeing Becca and she is wonderful! I highly recommend their office."
- C.D. /
Yelp /
Apr 10, 2019
"I had such a wonderful experience at Dr. Moradi's office! I recieved treatment from Josalynn. She is absolutely wonderful. I went in for an eyebrow wax (turned out amazing), hydro-jelly facial, and micro-derm. It was my first experience with a facial and micro-derm. Josalynn explained everything to me and continously asked if I was okay. It made the experience that much better. The entire process felt like a mini vacation and my skin felt absolutely amazing afterwards! I can't thank her enough for her professionalism and providing me with such a wonderful experience!"
- T.S. /
Yelp /
Jun 07, 2019
"I have been going to Dr. Moradi for botox for awhile and I like everything about him. He's not aggressive, he pays attention to detail, and he listens carefully to my concerns. I've had other treatments by staff in his office and they have all been the best in every way. I highly recommend Dr. Moradi and his team."
- P.P. /
Yelp /
May 17, 2019
"Best doctor. Does not over sell and honest if he feels you don't need something. Very kind and great office support"
- C.C. /
Yelp /
May 01, 2019
"So when I decided to finally start having laser hair removal I went to this place in Carlsbad. I walked in and walked right back out. From the appearance to the receptionist, everything turned me off. Second spot was here with Moradi MD Cosmetics. I walked in and the place was clean and modern. Right away I was greeted by a friendly receptionist. I started my laser sessions with Becca. Simply put she is amazing. She's professional and friendly. She insures that my comfort is priority at each session. Before each procedure she offers an ice pack to help ease the pain a little. Let's be real, it's NOT pain free. When all is done she offers some Cortizone cream to help with the slight irritation. I highly recommend Becca. The procedure itself is just as painful as getting a wax. However, with laser it's over way faster and there's no sticky mess to deal with afterwards. Financially, if you can afford to pay for waxing as often as you'd have to then laser is something your should really consider. Waxing is, on average, 2-3 week. With laser it's every 6 weeks. I'm currently 5 sessions in and I have loner periods of no hair regrowth. Most importantly I have no ingrowns from waxing and not razor bumps from shaving.  Laser is the way to go!!  Moradi MD is the place you want to have it done!"
- E.R. /
Yelp /
Apr 23, 2019
Previous
Next
VelaShape® is a nonsurgical alternative to liposuction that utilizes a combination of different technologies to target the cellulite as well as offer size reduction to the treated area. The revolutionary elosTM combination of Bi­Polar Radio Frequency (RF), Infrared Light Energy, and Vacuum and Mechanical Massage allows us to deliver sophisticated energy to the target area. This process results in a deep heating of fat cells, their surrounding connective tissue, and the underlying dermal collagen fillers. At the same time, the vacuum and massage rollers smooth out the skin to ensure that heat energy is delivered safely, efficiently, and uniformly. The combination of such technology helps to increase the metabolism of stored energy, increase lymphatic drainage, reduce the amount of fat, and smooth out the skin's appearance.
ZWave treatment is a quick and generally comfortable experience for patients, lasting for typically 10 – 20 minutes. During this time, the ZWave device is administered to the desired areas, where it will deliver high­-energy radial acoustic waves. This energy addresses the appearance of cellulite by improving blood circulation in the treatment area, stimulating collage formation, encouraging lymphatic drainage, and improving skin elasticity and firmness. It is important to note that optimal results will appear if the recommended treatment plan is adhered to, which generally involves 10 sessions, twice a week for a duration of 5 weeks total. After the 5 week period, patients should begin to see noticeable results.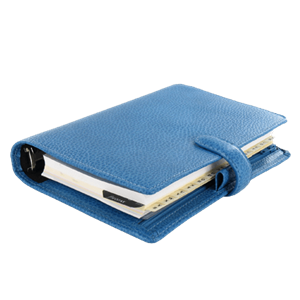 Reduce Your Cellulite Today
If you've been suffering from the common issue of cellulite that doesn't respond to diet or exercise, then a minimally-invasive cellulite reduction procedure offered at Moradi MD could be the answer. Schedule a consult with our body contouring experts to determine the right treatment for you.
Related Procedures