New Exilis Ultra 360 is the newest solution to tighten skin. RF (radio frequency) and ultra sound are used in combination to target the deepest layers of the skin in order to promote collagen growth. The goal of the procedure is to non- invasively tighten areas of the skin that have shown laxity, or wrinkling, smoothing out and presenting a tighter look. Plastic Surgeon, Dr. Amir Moradi, offers this procedure at Moradi MD in San Diego, CA. All treatments are performed in our office by our licensed Aestheticians, or board Certified Physician Assistants using the Exilis Ultra 360 technology, which is able to reach twice as deep as the previous technology.
Reviews
"I have been going to Dr. Moradi's office for many years. He along with his staff are so welcoming and provide many wonderful services. Recently I started seeing Becca and she is wonderful! I highly recommend their office."
- C.D. /
Yelp /
Apr 10, 2019
"I had such a wonderful experience at Dr. Moradi's office! I recieved treatment from Josalynn. She is absolutely wonderful. I went in for an eyebrow wax (turned out amazing), hydro-jelly facial, and micro-derm. It was my first experience with a facial and micro-derm. Josalynn explained everything to me and continously asked if I was okay. It made the experience that much better. The entire process felt like a mini vacation and my skin felt absolutely amazing afterwards! I can't thank her enough for her professionalism and providing me with such a wonderful experience!"
- T.S. /
Yelp /
Jun 07, 2019
"I have been going to Dr. Moradi for botox for awhile and I like everything about him. He's not aggressive, he pays attention to detail, and he listens carefully to my concerns. I've had other treatments by staff in his office and they have all been the best in every way. I highly recommend Dr. Moradi and his team."
- P.P. /
Yelp /
May 17, 2019
"Best doctor. Does not over sell and honest if he feels you don't need something. Very kind and great office support"
- C.C. /
Yelp /
May 01, 2019
"So when I decided to finally start having laser hair removal I went to this place in Carlsbad. I walked in and walked right back out. From the appearance to the receptionist, everything turned me off. Second spot was here with Moradi MD Cosmetics. I walked in and the place was clean and modern. Right away I was greeted by a friendly receptionist. I started my laser sessions with Becca. Simply put she is amazing. She's professional and friendly. She insures that my comfort is priority at each session. Before each procedure she offers an ice pack to help ease the pain a little. Let's be real, it's NOT pain free. When all is done she offers some Cortizone cream to help with the slight irritation. I highly recommend Becca. The procedure itself is just as painful as getting a wax. However, with laser it's over way faster and there's no sticky mess to deal with afterwards. Financially, if you can afford to pay for waxing as often as you'd have to then laser is something your should really consider. Waxing is, on average, 2-3 week. With laser it's every 6 weeks. I'm currently 5 sessions in and I have loner periods of no hair regrowth. Most importantly I have no ingrowns from waxing and not razor bumps from shaving.  Laser is the way to go!!  Moradi MD is the place you want to have it done!"
- E.R. /
Yelp /
Apr 23, 2019
Previous
Next
Those who have skin irregularities, such as wrinkles and laxity, and are looking for non-surgical cosmetic treatments may be good candidates for an RF skin rejuvenation treatment. Generally, it is a safe approach with no downtime and minimal risks. If the skin shows signs of laxity, it is understood that there is a significant loss of collagen or fat tissues which help keep the skin tight. RF rejuvenation helps reproduce these substances to bring back the skin's youthful shape.
Patients who are looking to smooth and tighten skin in any of the following areas may wish to consider Exilis Ultra 360:
Face
Neck
Back
Abdomen
Arms
Legs
RF skin rejuvenation uses controlled heat to target underlying skin tissues to help with collagen production. A provider will use the Exilis Ultra 360 machine, which generates the sound waves and guides it over the marked areas of the skin surface. This treatment is most effective with skin irregularities such as wrinkles and laxity on areas of the face, neck, tummy, arms, legs, and buttocks.
RF skin treatment sessions are not uncomfortable for the patient, it is more of a heating sensation. Some red or pinkness may appear on the treated area which will subside after a few hours. A treatment series of 4 is recommended and performed once every 2 to 3 weeks with maintenance treatments done once every 4 to 6 months. The positive effects can last for 2 years or longer.
Most patients see some improvement in the tone and appearance of the skin after just a single treatment session. Still, Dr. Moradi generally recommends a minimum of four treatment sessions, and up to six, depending on the location and condition of the treatment area. The results may be long term since the treatment is not superficially limited and multiplies collagen. The improved skin may last up to 2 years. It is important for the patient to understand before undergoing the procedure that this treatment does not stop the skin's aging. There are cases in which an RF treatment is repeated when the patient or doctor deems it necessary.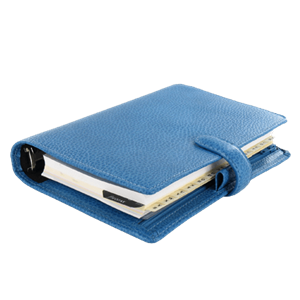 Plan Your Procedure
Procedure Recovery Location

Out-Patient
Contact Us
Reduce the Signs of Aging
RF skin tightening can be an effective, safe way to address skin laxity and wrinkles. If you're seeking out a nonsurgical approach to rejuvenate your skin, then Dr. Moradi and his team encourage you to schedule a consult at his San Diego office today to help determine if this method is right for you.
Related Procedures