New Exilis Ultra 360 is the newest solution to tighten skin. RF (radio frequency) and ultra sound are used in combination to target the deepest layers of the skin in order to promote collagen growth. The goal of the procedure is to non- invasively tighten areas of the skin that have shown laxity, or wrinkling, smoothing out and presenting a tighter look. Plastic Surgeon, Dr. Amir Moradi, offers this procedure at Moradi MD in San Diego, CA. All treatments are performed in our office by our licensed Aestheticians, or board Certified Physician Assistants using the Exilis Ultra 360 technology, which is able to reach twice as deep as the previous technology.
Reviews
"I have been going to Dr. Moradi's office for many years. He along with his staff are so welcoming and provide many wonderful services. Recently I started seeing Becca and she is wonderful! I highly recommend their office."
- C.D. /
Yelp /
Apr 10, 2019
"Doctor Moradi is the best in the game! If you want to look and feel better about yourself swing buy and have a chat with him..."
- D.M. /
Yelp /
Aug 01, 2019
"I had an amazing experience at Dr. Moradi's today. It's been a few years since I've been in because I've been busy with kids, sports and work. It was so nice seeing Dr. Moradi's assistant Veronica. She is so sweet and always makes me feel so comfortable. Dr. Moradi is so knowledgeable and explains each procedure in detail. I like that he is not pushy and helps you decide what would work best for you. This definitely makes me feel at ease and more comfortable with my treatment. I look forward to my next visit."
- H.W. /
Yelp /
Jul 25, 2019
"Dr. Moradi and staff are absolutely AMAZING! I am a NICU/ Labor and Delivery nurse. I was also married to an OBGYN for 18 years. We owned our own practice and I managed our practice for several years. We always believed that the reason we thrived was because patients did us the favor of choosing us to care for them! There are so many doctors to chose from especially here in California. For myself and my four children I've always believed that no matter what it takes it is important to find the BEST! Dr. Moradi is better than the best! He is highly educated, skilled, and compassionate.  Dr. Moradi has done procedures on me that make me look 15 years younger. I'm a less is best kind of person who is confident and secure in all aspects of my life. I just want to continue to look and feel on the outside as youthful as I do on the inside! Dr. Moradi has told me I didn't need things done that I thought I might need.  He is so honest, and caring and understanding! I've worked around many doctors and never have found one as wonderful as Dr. Moradi! Thank you Dr. Moradi and Staff!"
- R.S. /
Yelp /
Jun 13, 2019
"I wouldn't trust my face to anyone else. I have been going to Dr Moradi for over 10 years. He literally is a genius and won't mess you up. He never tries to do too much. Will make you look like a better version of yourself."
- S.S. /
Yelp /
Jun 10, 2019
Previous
Next
Those who have skin irregularities, such as wrinkles and laxity, and are looking for non-surgical cosmetic treatments may be good candidates for an RF skin rejuvenation treatment. Generally, it is a safe approach with no downtime and minimal risks. If the skin shows signs of laxity, it is understood that there is a significant loss of collagen or fat tissues which help keep the skin tight. RF rejuvenation helps reproduce these substances to bring back the skin's youthful shape.
Patients who are looking to smooth and tighten skin in any of the following areas may wish to consider Exilis Ultra 360:
Face
Neck
Back
Abdomen
Arms
Legs
RF skin rejuvenation uses controlled heat to target underlying skin tissues to help with collagen production. A provider will use the Exilis Ultra 360 machine, which generates the sound waves and guides it over the marked areas of the skin surface. This treatment is most effective with skin irregularities such as wrinkles and laxity on areas of the face, neck, tummy, arms, legs, and buttocks.
RF skin treatment sessions are not uncomfortable for the patient, it is more of a heating sensation. Some red or pinkness may appear on the treated area which will subside after a few hours. A treatment series of 4 is recommended and performed once every 2 to 3 weeks with maintenance treatments done once every 4 to 6 months. The positive effects can last for 2 years or longer.
Most patients see some improvement in the tone and appearance of the skin after just a single treatment session. Still, Dr. Moradi generally recommends a minimum of four treatment sessions, and up to six, depending on the location and condition of the treatment area. The results may be long term since the treatment is not superficially limited and multiplies collagen. The improved skin may last up to 2 years. It is important for the patient to understand before undergoing the procedure that this treatment does not stop the skin's aging. There are cases in which an RF treatment is repeated when the patient or doctor deems it necessary.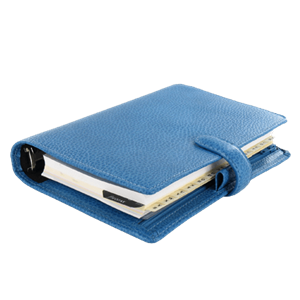 Plan Your Procedure
Procedure Recovery Location

Out-Patient
Contact Us
Reduce the Signs of Aging
RF skin tightening can be an effective, safe way to address skin laxity and wrinkles. If you're seeking out a nonsurgical approach to rejuvenate your skin, then Dr. Moradi and his team encourage you to schedule a consult at his San Diego office today to help determine if this method is right for you.
Related Procedures