Women may need vaginal rejuvenation after giving birth, suffering injury, or for personal cosmetic reasons. Nonsurgical vaginal rejuvenation is a revolutionary, temperature-controlled radiofrequency system that is used tighten the vaginal tissue for a better appearance and sensations. This rejuvenation procedure, offered by our board-certified Physician Assistants at Moradi MD, employs a wand that heats underlying vaginal tissues in order to deliver controlled heat energy to the internal (vagina) or external (labia) genitalia. At Moradi MD, we perform nonsurgical vaginal rejuvenation treatments using two of the top systems: ThermiVa and Ultra Femme 360. These treatments can stimulate collagen production, increase vaginal lubrication, and improve vaginal tightness. If you are interested in learning more, call our San Diego, CA office to schedule a private consultation.
Reviews
"Dr. Moradi was absolutely fantastic!  Gentle, kind, and professional!  His staff was amazing as well!  I can not say enough about my experience.  Highly recommend seeing Dr. Moradi!"
- K.M. /
Yelp /
Sep 16, 2017
"I have been seeing Dr. Moradi for botox injections for the past 6 years. I am always thrilled with my results! Dr. Moradi is very personable and professional. He cares about his patients and always makes time to chat with me and ask how I am doing.  His office staff are always friendly and welcoming. Veronica is exceptional!  Not only is she a classic beauty, she is so sweet and kind and  always makes me feel comfortable when she walks me back to the treatment room. We chat about this and that while she prepares for my treatment.  I just adore her! She makes my visits so enjoyable and relaxing.   Brenda from Carlsbad"
- B.M. /
Yelp /
Jul 06, 2017
"SHOUT OUT to Josalynn for giving me a much needed microdermabrasion facial! My face feels refreshed. After my facial, I went to my kickboxing class and immediately my kickboxing colleagues were like, "Wow! Your face looks clean and healthy!" So, THANK YOU again and see you next month."
- N.S. /
Yelp /
Jun 22, 2017
"Dr. Moradi and his entire office are outstanding. I want to specially mention and thank Veronica always for her professionalism, knowledge and mostly for her kindness.  Not only does she take the time to explain the procedures but makes me feel so comfortable and welcome.  I trust Dr. Moradi and his staff completely and I'm always very happy with the results.  I highly recommend this practice."
- L.S. /
Yelp /
May 16, 2017
"Where do I begin?! EXCELLENT STAFF (thank you Veronica xx). OUTSTANDING Talent and Care by Dr. Moradi.You are an ARTIST and an EXPERT and although I have had great aesthetics care in the past, YOU are my #1 pro now. Thank you!"
- K.R. /
Facebook /
May 04, 2017
Previous
Next
The treatment wand has a built-in thermometer which relays the skin temperature to the computer for automatic adjustments to the right level of heat to encourage collagen stimulation. The wand is used to treat both the exterior of the vagina and the internal tissue of the vagina. After the procedure, patients can resume their normal activities and are even encouraged to have sexual activity the same day as treatment.
Some patients see improvement after their first treatment, but patients are encouraged to get 3 treatments over a 3-month period to get their best results with ThermiVA and 3 treatments in a one month period for Femme 360. After the last treatment, the final results should be noticeable in about 3 months. Results typically last for 1 year and then touch-up treatments should be scheduled by the patient to maintain their results.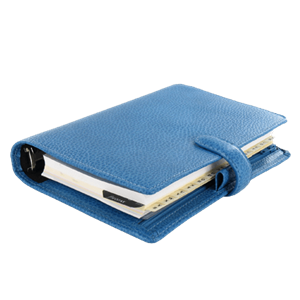 Restore Your Feminine Health
If you're in need of a vaginal rejuvenation in order to improve your feminine health, then a ThermiVa or Ultra Femme 360 procedure may be the right method for you. Schedule a consultation at our San Diego office to receive guidance and free advice from our skilled professionals.
Related Procedures