At Moradi M.D. in San Diego, Plastic Surgeon, Dr. Amir Moradi, can perform an endoscopic brow lift procedure to restore a youthful look to the brow area. Interested patients are advised to contact Moradi M.D. to schedule a courtesy consultation. A brow lift, or forehead lift, is a surgical procedure that can restore a more youthful, refreshed appearance to the area above the eyes. A brow lift can also address a number of the signs of facial aging, such as vertical lines (frown lines) between the brows and creases or deep lines in the forehead. With brow lift surgery, Dr. Moradi can elevate drooping eyebrows to create a more youthful and alert appearance. Left untreated, a sagging brow line can impair vision and lead to a tired or annoyed appearance.
Reviews
"Dr. Moradi was absolutely fantastic!  Gentle, kind, and professional!  His staff was amazing as well!  I can not say enough about my experience.  Highly recommend seeing Dr. Moradi!"
- K.M. /
Yelp /
Sep 16, 2017
"I did a Jessner peel last week and Miss Magdalena was taking care of me! She is a very gorgeous, sweet, experienced, and patient aesthetician I met ever! She used her smile and golden heart to comfort me and encourage me during the whole process. She totally understands that it's my first time to do the chemical peel away from my home country! To me, she is a very professional and nice lady and I definitely will recommend her to my friends in the future when they have any skin problem! I am so excited now and looking forward to seeing the result soon !!"
- C.L. /
Yelp /
Oct 28, 2017
"I have been seeing Dr. Moradi for botox injections for the past 6 years. I am always thrilled with my results! Dr. Moradi is very personable and professional. He cares about his patients and always makes time to chat with me and ask how I am doing.  His office staff are always friendly and welcoming. Veronica is exceptional!  Not only is she a classic beauty, she is so sweet and kind and  always makes me feel comfortable when she walks me back to the treatment room. We chat about this and that while she prepares for my treatment.  I just adore her! She makes my visits so enjoyable and relaxing.   Brenda from Carlsbad"
- B.M. /
Yelp /
Jul 06, 2017
"SHOUT OUT to Josalynn for giving me a much needed microdermabrasion facial! My face feels refreshed. After my facial, I went to my kickboxing class and immediately my kickboxing colleagues were like, "Wow! Your face looks clean and healthy!" So, THANK YOU again and see you next month."
- N.S. /
Yelp /
Jun 22, 2017
"Dr. Moradi and his entire office are outstanding. I want to specially mention and thank Veronica always for her professionalism, knowledge and mostly for her kindness.  Not only does she take the time to explain the procedures but makes me feel so comfortable and welcome.  I trust Dr. Moradi and his staff completely and I'm always very happy with the results.  I highly recommend this practice."
- L.S. /
Yelp /
May 16, 2017
Previous
Next
Open brow lifts are typically performed with incisions that extend over the scalp. This can be cause for concern for some patients, as it may result in numbness behind the incisions. In some cases, this numbness can last up to one year. Additionally, there is a greater risk of visible scarring following treatment. However, many patients find that the advantages of this procedure outweigh the potential downsides, as the open incision technique allows for a predictable and consistent outcome in the forehead and frown lines.
Patients interested in brow lift surgery are encouraged to speak with our team regarding their options. At our San Diego practice, we pride ourselves on providing patients with the information they need to make informed decisions regarding their treatment. We recommend the endoscopic technique in nearly all cases, but an open brow lift may be a suitable alternative for some patients.
At our state-of-the-art San Diego surgical facility, most of the brow lifts we perform are endoscopic. An endoscopic brow lift is the most current procedure to lift and reposition the eyebrows and forehead. During this treatment, tiny incisions are placed in the scalp. Through these incisions, a small endoscope (fiber optic camera) is placed. This camera is used to transmit images to a television screen, allowing for a clear view of the muscles and tissue beneath the skin.
Using another instrument, inserted through a separate incision, the forehead skin is lifted and the muscles and underlying tissues are altered to produce a smoother appearance. The eyebrows may also be lifted and secured into their higher position by sutures beneath the skin's surface. Using the endoscopic camera in conjunction with surgical tools, Dr. Moradi is able to alter the brow line with unparalleled precision and control. The result is an improved appearance with less downtime following surgery.
A brow lift is performed under general anesthesia at an accredited surgical facility. It can last between 1 – 2 hours. Patients are sent home after surgery and advised to limit movement for up to 2 days. There will be some bruising and swelling that may be present on other areas of the face, such as the cheeks. Patients will be able to go back to a normal routine within a week. Strenuous activities must be avoided as it may affect healing. It is quite normal to feel as though the face is out of symmetry, but within 3 – 6 months, patients will see the optimized results, and look and feel younger with a rejuvenated outcome.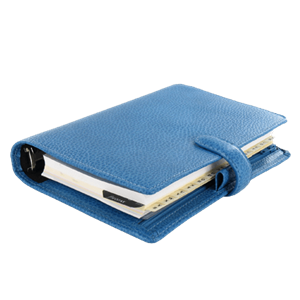 Plan Your Procedure
Procedure Recovery Location

Out-Patient
Contact Us
If you're seeking restoration for sagging or tired looking skin around your eyes and brows, then a brow lift might be the right procedure for you. Schedule a consultation with our skilled surgeon at Moradi M.D. to find the correct option for you.
Related Procedures