A chin augmentation is a procedure that addresses the recession or flatness of the chin by adding volume to it. Plastic Surgeon, Dr. Amir Moradi specializes in chin implants that are typically constructed out of synthetic materials and shaped according to each patient's needs and desires. Once the implant is complete, the jaw line will show more visible signs of definition and the overall chin appearance will be more full. This is an ideal procedure for those who are experiencing signs of aging or are in need of an overall aesthetic boost. To learn more, call Moradi MD in San Diego, CA, to schedule a consultation.
During chin augmentation, the implant is positioned over the bone below the lips. A pocket is created, which will hold the prosthesis in place. Sometimes the bone is shaved to create a groove for the implant. Incisions are commonly placed in two areas that can easily conceal scars – on the underside of the chin or inside the lip, just between where the lower lip meets the gum. The results after this procedure are almost always positive for patients. An experience surgeon will create subtle results, yet dramatic enough to make a significant improvement to a person's self esteem.
Reviews
"Dr. Moradi was absolutely fantastic!  Gentle, kind, and professional!  His staff was amazing as well!  I can not say enough about my experience.  Highly recommend seeing Dr. Moradi!"
- K.M. /
Yelp /
Sep 16, 2017
"I did a Jessner peel last week and Miss Magdalena was taking care of me! She is a very gorgeous, sweet, experienced, and patient aesthetician I met ever! She used her smile and golden heart to comfort me and encourage me during the whole process. She totally understands that it's my first time to do the chemical peel away from my home country! To me, she is a very professional and nice lady and I definitely will recommend her to my friends in the future when they have any skin problem! I am so excited now and looking forward to seeing the result soon !!"
- C.L. /
Yelp /
Oct 28, 2017
"I have been seeing Dr. Moradi for botox injections for the past 6 years. I am always thrilled with my results! Dr. Moradi is very personable and professional. He cares about his patients and always makes time to chat with me and ask how I am doing.  His office staff are always friendly and welcoming. Veronica is exceptional!  Not only is she a classic beauty, she is so sweet and kind and  always makes me feel comfortable when she walks me back to the treatment room. We chat about this and that while she prepares for my treatment.  I just adore her! She makes my visits so enjoyable and relaxing.   Brenda from Carlsbad"
- B.M. /
Yelp /
Jul 06, 2017
"SHOUT OUT to Josalynn for giving me a much needed microdermabrasion facial! My face feels refreshed. After my facial, I went to my kickboxing class and immediately my kickboxing colleagues were like, "Wow! Your face looks clean and healthy!" So, THANK YOU again and see you next month."
- N.S. /
Yelp /
Jun 22, 2017
"Dr. Moradi and his entire office are outstanding. I want to specially mention and thank Veronica always for her professionalism, knowledge and mostly for her kindness.  Not only does she take the time to explain the procedures but makes me feel so comfortable and welcome.  I trust Dr. Moradi and his staff completely and I'm always very happy with the results.  I highly recommend this practice."
- L.S. /
Yelp /
May 16, 2017
Previous
Next
Chin implant surgery may use either a local anesthesia or general anesthesia depending on the surgical case. The procedure is performed in an accredited surgical facility. It may last up to 2 hours. A liquid diet is usually recommended in the first 3 days to avoid any pressure around the chin as the sutures are sensitive until healed. The patient is allowed only light activities until the second week. There will be numbness on the area surrounding the implant. While this is normal, the sensation will gradually improve as weeks pass. As with any implant surgery, it generally takes up to a full year for the implant to settle into position and create a final outcome that is soft, natural and normal in feeling.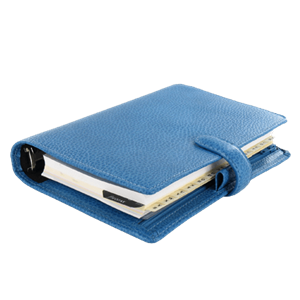 Plan Your Procedure
Procedure Recovery Location

Out-Patient
Contact Us
Achieve a Defined Jawline
If you have an asymmetrical chin, then a chin augmentation can bring dramatic improvement. Let our fantastic team at Moradi MD in San Diego, CA, help you achieve the look you've always wanted. Call our office today to schedule a consultation.
Related Procedures