At Moradi MD in San Diego, CA, board-certified Plastic Surgeon, Dr. Amir Moradi performs ear surgery to improve symmetry. Ear surgery, also referred to as an otoplasty, reconstructs deformities in the ear cartilage, typically caused by birthing defects, injuries, or other hereditary causes, often found in infants or young children. During the procedure, depending on the severity of the irregularity, Dr. Moradi will reconstruct and reshape the ear lobe, cartilage, or tissue surrounding the ear to give it a more natural appearance. If you are interested in Ear Surgery, call our San Diego practice today to learn more.
Reviews
"Dr. Moradi was absolutely fantastic!  Gentle, kind, and professional!  His staff was amazing as well!  I can not say enough about my experience.  Highly recommend seeing Dr. Moradi!"
- K.M. /
Yelp /
Sep 16, 2017
"I did a Jessner peel last week and Miss Magdalena was taking care of me! She is a very gorgeous, sweet, experienced, and patient aesthetician I met ever! She used her smile and golden heart to comfort me and encourage me during the whole process. She totally understands that it's my first time to do the chemical peel away from my home country! To me, she is a very professional and nice lady and I definitely will recommend her to my friends in the future when they have any skin problem! I am so excited now and looking forward to seeing the result soon !!"
- C.L. /
Yelp /
Oct 28, 2017
"I have been seeing Dr. Moradi for botox injections for the past 6 years. I am always thrilled with my results! Dr. Moradi is very personable and professional. He cares about his patients and always makes time to chat with me and ask how I am doing.  His office staff are always friendly and welcoming. Veronica is exceptional!  Not only is she a classic beauty, she is so sweet and kind and  always makes me feel comfortable when she walks me back to the treatment room. We chat about this and that while she prepares for my treatment.  I just adore her! She makes my visits so enjoyable and relaxing.   Brenda from Carlsbad"
- B.M. /
Yelp /
Jul 06, 2017
"SHOUT OUT to Josalynn for giving me a much needed microdermabrasion facial! My face feels refreshed. After my facial, I went to my kickboxing class and immediately my kickboxing colleagues were like, "Wow! Your face looks clean and healthy!" So, THANK YOU again and see you next month."
- N.S. /
Yelp /
Jun 22, 2017
"Dr. Moradi and his entire office are outstanding. I want to specially mention and thank Veronica always for her professionalism, knowledge and mostly for her kindness.  Not only does she take the time to explain the procedures but makes me feel so comfortable and welcome.  I trust Dr. Moradi and his staff completely and I'm always very happy with the results.  I highly recommend this practice."
- L.S. /
Yelp /
May 16, 2017
Previous
Next
On average, 5-6 year olds are ideal candidates for otoplasty as the ear will be already developed and the cartilage and tissues will still be soft, making it easy to reshape. However, this procedure can also be performed in adults.
Dr. Moradi is not just a medical expert, he's an aesthetic professional. He can help you discover your ideal ear proportions and sculpt your ears for a more pleasing appearance. Your ears can be repositioned if they are too high, too low, too far forward, or too far backward for a more harmonious appearance.
Incisions are placed inconspicuously behind the ears or in creases. Following a brief healing period after surgery, we will remove the sutures and you can return to your normal activities with beautiful ears perfectly balanced to your face!
Otoplasties are performed with general anesthesia in an accredited surgical facility. It takes 1 to 2 hours to complete, and the patient will be sent home for recovery. The ear will be bandaged to keep the new position and shape in place. This also helps so that children cannot touch or play with their ears, which may complicate healing. Activities must be limited, especially within the first week. Scars will remain hidden behind the ears or within the natural folds if the incisions are made in front of the ear.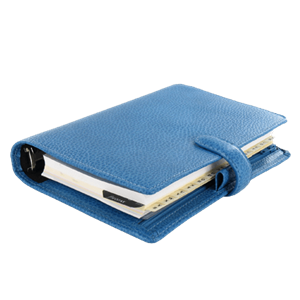 Plan Your Procedure
Procedure Recovery Location

Out-Patient
Contact Us
If you're suffering from ear irregularities or deformities, schedule a free consultation with Dr. Moradi at our San Diego office to see what your treatment options are.
Related Procedures