As people age, the effects of gravity, sun exposure, and the stresses of daily life are reflected in their faces. Deep creases can form around the mouth and nose, the skin around the jaw line sags and grows slack, and folds appear around the neck. As a result, people often end up looking older than they feel.
A facelift (formally known as a rhytidectomy) can help reduce the signs of aging and restore your facial profile. At Moradi MD in San Diego, Plastic Surgeon, Dr. Amir Moradi uses a facelift to help enhance your natural beauty. A facelift, considered the gold standard for facial rejuvenation, can "set back the clock," improving your appearance and mitigating the most visible signs of aging. It can give you a smoother, firmer face, eliminate sagging jowls, and create a more youthful-looking jawline.
Reviews
"Dr. Moradi was absolutely fantastic!  Gentle, kind, and professional!  His staff was amazing as well!  I can not say enough about my experience.  Highly recommend seeing Dr. Moradi!"
- K.M. /
Yelp /
Sep 16, 2017
"I have been seeing Dr. Moradi for botox injections for the past 6 years. I am always thrilled with my results! Dr. Moradi is very personable and professional. He cares about his patients and always makes time to chat with me and ask how I am doing.  His office staff are always friendly and welcoming. Veronica is exceptional!  Not only is she a classic beauty, she is so sweet and kind and  always makes me feel comfortable when she walks me back to the treatment room. We chat about this and that while she prepares for my treatment.  I just adore her! She makes my visits so enjoyable and relaxing.   Brenda from Carlsbad"
- B.M. /
Yelp /
Jul 06, 2017
"SHOUT OUT to Josalynn for giving me a much needed microdermabrasion facial! My face feels refreshed. After my facial, I went to my kickboxing class and immediately my kickboxing colleagues were like, "Wow! Your face looks clean and healthy!" So, THANK YOU again and see you next month."
- N.S. /
Yelp /
Jun 22, 2017
"Dr. Moradi and his entire office are outstanding. I want to specially mention and thank Veronica always for her professionalism, knowledge and mostly for her kindness.  Not only does she take the time to explain the procedures but makes me feel so comfortable and welcome.  I trust Dr. Moradi and his staff completely and I'm always very happy with the results.  I highly recommend this practice."
- L.S. /
Yelp /
May 16, 2017
"Where do I begin?! EXCELLENT STAFF (thank you Veronica xx). OUTSTANDING Talent and Care by Dr. Moradi.You are an ARTIST and an EXPERT and although I have had great aesthetics care in the past, YOU are my #1 pro now. Thank you!"
- K.R. /
Facebook /
May 04, 2017
Previous
Next
Ideal candidates for the facelift procedure are those whose face and neck have begun to sag, yet whose skin still retains some elasticity and those who have a strong, well-defined bone structure. The procedure is often performed on those between 40 and 60 years of age, but facelifts can be successfully done on people in their 70s and 80s as well. A facelift is a surgical procedure that improves visible signs of aging in the face and neck, such as:
Sagging in the middle of the face
Deep creases below the lower eyelids
Deep creases between the nose and corners of the mouth
Fat that has fallen or has disappeared
Loss of skin tone in the lower face that creates jowls
Loose skin and excess fatty deposits under the chin and jaw which can give even a person of normal weight the appearance of a double chin.
At Moradi MD in San Diego we perform this facelift using a two to four inch incision in front of the ear that lifts the lower face and upper neck. Advantages to the small incision facelift are that it can be done under local anesthesia in the office, with less risk and lower cost. The healing is quick and often people can return to work within a few days, although strenuous activity should be avoided for longer period. By definition, small incision facelifts are procedures that use as small of an incision as possible to tighten the face and the neck. These procedures include, small incision SMAS lift, S-lift, Quick lift, MACS lift and Life Style lift. Each different small incision facelift can lead to a different result. The best result is defined as facial rejuvenation that looks as natural as possible, without many obvious signs of surgery. The SMAS, which is the muscle and fascia layer of the face, is elevated so that it lifts the face in a natural direction. This prevents the wind tunnel look that can be caused by other facelifts that stretches the skin to get a lift.
The mid-face is one of the areas most affected by the aging process. Many of the most distinctive features of aging are in the mid-face, including the so-called tear trough, the hollowed, sagging cheek, and the nasolabial folds. These features are the result of several parts of the aging process, including the loss of facial fat, the decline of skin elasticity, and the effects of gravity. At Moradi MD in San Diego, the mid-face lift is performed endoscopically, like some forms of brow lift, under deep sedation and/or local anesthesia. Small incisions are made behind the hairline above the ears on both sides. Sometimes an incision within the mouth is also used. The fat pads of the cheek are then lifted and repositioned above the cheekbones. Since gravity affects your face vertically, the remedy is vertical as well. Recovery from an endoscopic facelift is relatively short. You will experience some minor pain and bruising that will last from 7 – 10 days.
All facelift procedures are performed in an accredited surgical facility with general anesthesia. Even though this is considered an outpatient procedure, there are some cases where the patient stays overnight for monitoring. It is normal to experience bruising and swelling after the surgery, and patients will feel as if their face is being pulled tight. This subsides within a couple of weeks. Optimal results will be evident after several months. It is important that activities are limited to help create a safe and quick healing.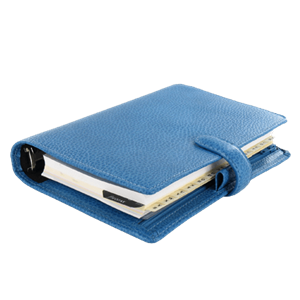 Plan Your Procedure
Procedure Recovery Location

Out-Patient
Contact Us
If you are experiencing signs of aging, such as wrinkles, sagging, or tired looking skin, a facelift may be the procedure to rejuvenate your facial skin and enhance your features. We are highly skilled in the art of facial reconstruction and can offer you a professional consult to see if this is the procedure to help make your dreams come true.
Related Procedures