A fat transfer is a procedure that uses liposuction technology to extract unwanted fat from certain areas of the body to place it in areas that lack volume. This procedure conducted at Moradi MD in San Diego, CA, can be an effective way to eliminate cellulite as well as offer body contouring and reshaping benefits. The results can last for several years, depending on the patient's body and procedure. If you think a fat transfer may be right for you, then call our San Diego office to schedule a consultation with our board-certified Plastic Surgeon, Dr. Amir Moradi.
During this procedure, fat is removed from the donor sites via liposuction. An antibiotic solution is used which allows for a complete separation of the fat so that only healthy tissue is used for reinjection. This fat is prepared in syringes and slowly reinstated into the body part where shape and contour are needed. During the injection process, the area will be slowly massaged so the fat deposits settle in compact layers for the best contour finish possible. Normally, multiple injections are necessary to create an even spread of fat and achieve an ideal outcome.
Reviews
"Dr. Moradi was absolutely fantastic!  Gentle, kind, and professional!  His staff was amazing as well!  I can not say enough about my experience.  Highly recommend seeing Dr. Moradi!"
- K.M. /
Yelp /
Sep 16, 2017
"I did a Jessner peel last week and Miss Magdalena was taking care of me! She is a very gorgeous, sweet, experienced, and patient aesthetician I met ever! She used her smile and golden heart to comfort me and encourage me during the whole process. She totally understands that it's my first time to do the chemical peel away from my home country! To me, she is a very professional and nice lady and I definitely will recommend her to my friends in the future when they have any skin problem! I am so excited now and looking forward to seeing the result soon !!"
- C.L. /
Yelp /
Oct 28, 2017
"I have been seeing Dr. Moradi for botox injections for the past 6 years. I am always thrilled with my results! Dr. Moradi is very personable and professional. He cares about his patients and always makes time to chat with me and ask how I am doing.  His office staff are always friendly and welcoming. Veronica is exceptional!  Not only is she a classic beauty, she is so sweet and kind and  always makes me feel comfortable when she walks me back to the treatment room. We chat about this and that while she prepares for my treatment.  I just adore her! She makes my visits so enjoyable and relaxing.   Brenda from Carlsbad"
- B.M. /
Yelp /
Jul 06, 2017
"SHOUT OUT to Josalynn for giving me a much needed microdermabrasion facial! My face feels refreshed. After my facial, I went to my kickboxing class and immediately my kickboxing colleagues were like, "Wow! Your face looks clean and healthy!" So, THANK YOU again and see you next month."
- N.S. /
Yelp /
Jun 22, 2017
"Dr. Moradi and his entire office are outstanding. I want to specially mention and thank Veronica always for her professionalism, knowledge and mostly for her kindness.  Not only does she take the time to explain the procedures but makes me feel so comfortable and welcome.  I trust Dr. Moradi and his staff completely and I'm always very happy with the results.  I highly recommend this practice."
- L.S. /
Yelp /
May 16, 2017
Previous
Next
Fat transfer treatment is performed with general anesthesia when it covers larger areas while local anesthesia or IV sedation is used if the area to be treated is small. Both methods will be treated as an outpatient treatment at an accredited surgical facility. The procedure will cause swelling and bruising on both the removal and injection sites. These side effects will subside in a few days. Recovery time depends on several factors, including how many body parts were involved in the surgery, as well as how much fat was transferred. Scarring is generally minimal with this procedure as the incisions made are just big enough for the cannula to be inserted.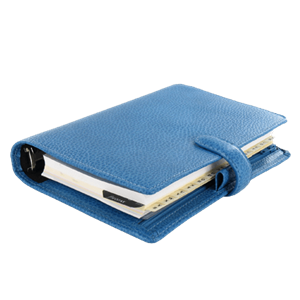 Plan Your Procedure
Procedure Recovery Location

Out-Patient
Contact Us
How Long do the Results Last?
A fat transfer procedure can give results that will last for years. While the concern of fat reabsorption is something to consider, a skilled surgeon will be able to maximize the outcome by using the tested techniques in terms of fat layering. There is an ongoing research study that promises long-term stability of these grafted fat tissues, which involves Platelet Rich Plasma to enhance fat cells before transplanting them into the body.
Create a Slimmer Silhouette
If you're suffering from stubborn areas of fat and cellulite in unwanted places and desire a more contoured physique, a fat transfer procedure could be the right option for you. It's an effective way to not only reduce cellulite, but to also add fullness and shape to other areas of your body. Schedule a free consult with our San Diego office today.
Related Procedures