A fat transfer is a procedure that uses liposuction technology to extract unwanted fat from certain areas of the body to place it in areas that lack volume. This procedure conducted at Moradi MD in San Diego, CA, can be an effective way to eliminate cellulite as well as offer body contouring and reshaping benefits. The results can last for several years, depending on the patient's body and procedure. If you think a fat transfer may be right for you, then call our San Diego office to schedule a consultation with our board-certified Plastic Surgeon, Dr. Amir Moradi.
During this procedure, fat is removed from the donor sites via liposuction. An antibiotic solution is used which allows for a complete separation of the fat so that only healthy tissue is used for reinjection. This fat is prepared in syringes and slowly reinstated into the body part where shape and contour are needed. During the injection process, the area will be slowly massaged so the fat deposits settle in compact layers for the best contour finish possible. Normally, multiple injections are necessary to create an even spread of fat and achieve an ideal outcome.
Reviews
"I have been going to Dr. Moradi's office for many years. He along with his staff are so welcoming and provide many wonderful services. Recently I started seeing Becca and she is wonderful! I highly recommend their office."
- C.D. /
Yelp /
Apr 10, 2019
"I have been going to Dr. Moradi's office for several years now.  My first facial ever was provided by Ricki.   Because of her attention to detail, personable personality, and knowledge in her field as an aesthetician, i am now receiving routine facials - love them and her!   A shout out to Becca as well, who provides laser resurfacing procedures.   She is also very knowledgeable, passionate about her work, and very personable.   Becca is amazing and genuine, and i trusted her immediately.   It's this dual team that keeps me coming back!    Their office, while professional, has a very relaxing atmosphere.   I highly recommend this office!"
- P.H. /
Yelp /
Apr 16, 2019
"I cannot express my appreciation for Dr. Moradi and all of his staff! Veronica, the front desk staff, Becca! I always felt like I was not just "sold" a product I was properly prescribed what would be right for my body and skin! There is NO other comparable Dr. in San Diego county! They all took the time to make sure I was properly treated the honest way. I respect Dr. Moradi and all of his staff."
- R.B. /
Yelp /
Apr 16, 2019
"I cannot say enough about Dr. Moradi and his team!!  They have truly changed my life.  I have been a patient for several years and I have had success with every treatment.  The reception staff is kind and helpful.  Dr. Moradi is an expert that truly cares about my skin and my results.  Rickie is the ultimate professional.  She also truly cares about my skin and my results. She actually calls me and emails me after treatments to check on results.  This place is the best it gets!   I just cannot say enough about how wonderful this practice is!"
- E.Z. /
Yelp /
Apr 16, 2019
"Dr. Moradi was absolutely fantastic!  Gentle, kind, and professional!  His staff was amazing as well!  I can not say enough about my experience.  Highly recommend seeing Dr. Moradi!"
- K.M. /
Yelp /
Sep 16, 2017
Previous
Next
Fat transfer treatment is performed with general anesthesia when it covers larger areas while local anesthesia or IV sedation is used if the area to be treated is small. Both methods will be treated as an outpatient treatment at an accredited surgical facility. The procedure will cause swelling and bruising on both the removal and injection sites. These side effects will subside in a few days. Recovery time depends on several factors, including how many body parts were involved in the surgery, as well as how much fat was transferred. Scarring is generally minimal with this procedure as the incisions made are just big enough for the cannula to be inserted.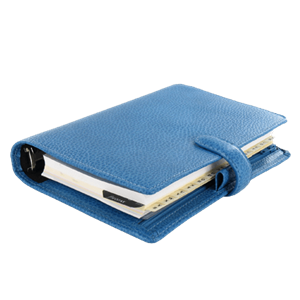 Plan Your Procedure
Procedure Recovery Location

Out-Patient
Contact Us
How Long do the Results Last?
A fat transfer procedure can give results that will last for years. While the concern of fat reabsorption is something to consider, a skilled surgeon will be able to maximize the outcome by using the tested techniques in terms of fat layering. There is an ongoing research study that promises long-term stability of these grafted fat tissues, which involves Platelet Rich Plasma to enhance fat cells before transplanting them into the body.
Create a Slimmer Silhouette
If you're suffering from stubborn areas of fat and cellulite in unwanted places and desire a more contoured physique, a fat transfer procedure could be the right option for you. It's an effective way to not only reduce cellulite, but to also add fullness and shape to other areas of your body. Schedule a free consult with our San Diego office today.
Related Procedures