The Moradi Lift is our signature procedure that is built on superior surgical techniques combined with excellent patient care. The Moradi Lift is a small incision facelift combined with a fat transfer, if needed. The incisions are made strategically so that scarring is minimal and hidden along the natural creases of the ears. To achieve a long lasting and natural result, the muscle and fascia layers are lifted. The neckbands under the chin are repaired and the muscle is cut to allow lifting of the mid-neck. Fat is taken from the patient's abdomen or sides and is transferred to the face to recreate the fullness of youth. To learn more, call Moradi MD in San Diego, CA, to schedule a consultation with Plastic Surgeon, Dr. Amir Moradi.
Reviews
"I have been going to Dr. Moradi's office for many years. He along with his staff are so welcoming and provide many wonderful services. Recently I started seeing Becca and she is wonderful! I highly recommend their office."
- C.D. /
Yelp /
Apr 10, 2019
"Doctor Moradi is the best in the game! If you want to look and feel better about yourself swing buy and have a chat with him..."
- D.M. /
Yelp /
Aug 01, 2019
"I had an amazing experience at Dr. Moradi's today. It's been a few years since I've been in because I've been busy with kids, sports and work. It was so nice seeing Dr. Moradi's assistant Veronica. She is so sweet and always makes me feel so comfortable. Dr. Moradi is so knowledgeable and explains each procedure in detail. I like that he is not pushy and helps you decide what would work best for you. This definitely makes me feel at ease and more comfortable with my treatment. I look forward to my next visit."
- H.W. /
Yelp /
Jul 25, 2019
"Dr. Moradi and staff are absolutely AMAZING! I am a NICU/ Labor and Delivery nurse. I was also married to an OBGYN for 18 years. We owned our own practice and I managed our practice for several years. We always believed that the reason we thrived was because patients did us the favor of choosing us to care for them! There are so many doctors to chose from especially here in California. For myself and my four children I've always believed that no matter what it takes it is important to find the BEST! Dr. Moradi is better than the best! He is highly educated, skilled, and compassionate.  Dr. Moradi has done procedures on me that make me look 15 years younger. I'm a less is best kind of person who is confident and secure in all aspects of my life. I just want to continue to look and feel on the outside as youthful as I do on the inside! Dr. Moradi has told me I didn't need things done that I thought I might need.  He is so honest, and caring and understanding! I've worked around many doctors and never have found one as wonderful as Dr. Moradi! Thank you Dr. Moradi and Staff!"
- R.S. /
Yelp /
Jun 13, 2019
"I wouldn't trust my face to anyone else. I have been going to Dr Moradi for over 10 years. He literally is a genius and won't mess you up. He never tries to do too much. Will make you look like a better version of yourself."
- S.S. /
Yelp /
Jun 10, 2019
Previous
Next
This procedure is usually performed with conscious sedation without general anesthesia for a faster recovery. The Moradi Lift is ideal for the patients with jowls and lower face laxity, usually in their fifties or late forties, who do not want a dramatic change and want a fast recovery. The Extended Moradi facelift is another option designed to not only take care of the lower face but also improve the excess neck skin. The Extended Moradi Lift procedure includes a fat transfer as needed, and the incisions are placed behind the ear cartilage so that they are hidden, instead of in front of the ears like in a traditional Moradi facelift.
When deciding between the many facial rejuvenation procedures offered at Moradi MD, it is important to consider what your recovery time will be for each of the procedures. The Moradi Lift generally takes 1 – 2 weeks for recovery and 1 – 2 weeks to see the optimal results.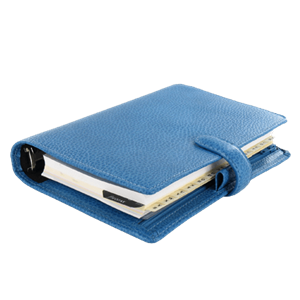 Innovative Facial Lifting
If you're seeking an alternative to a traditional facelift with shorter down time, then consider our custom Moradi facelift. Schedule a consultation with board-certified Plastic Surgeon, Dr. Amir Moradi to determine if this is the right treatment option for you.
Related Procedures