The Moradi Lift is our signature procedure that is built on superior surgical techniques combined with excellent patient care. The Moradi Lift is a small incision facelift combined with a fat transfer, if needed. The incisions are made strategically so that scarring is minimal and hidden along the natural creases of the ears. To achieve a long lasting and natural result, the muscle and fascia layers are lifted. The neckbands under the chin are repaired and the muscle is cut to allow lifting of the mid-neck. Fat is taken from the patient's abdomen or sides and is transferred to the face to recreate the fullness of youth. To learn more, call Moradi MD in San Diego, CA, to schedule a consultation with Plastic Surgeon, Dr. Amir Moradi.
Reviews
"Dr. Moradi was absolutely fantastic!  Gentle, kind, and professional!  His staff was amazing as well!  I can not say enough about my experience.  Highly recommend seeing Dr. Moradi!"
- K.M. /
Yelp /
Sep 16, 2017
"I have been seeing Dr. Moradi for botox injections for the past 6 years. I am always thrilled with my results! Dr. Moradi is very personable and professional. He cares about his patients and always makes time to chat with me and ask how I am doing.  His office staff are always friendly and welcoming. Veronica is exceptional!  Not only is she a classic beauty, she is so sweet and kind and  always makes me feel comfortable when she walks me back to the treatment room. We chat about this and that while she prepares for my treatment.  I just adore her! She makes my visits so enjoyable and relaxing.   Brenda from Carlsbad"
- B.M. /
Yelp /
Jul 06, 2017
"SHOUT OUT to Josalynn for giving me a much needed microdermabrasion facial! My face feels refreshed. After my facial, I went to my kickboxing class and immediately my kickboxing colleagues were like, "Wow! Your face looks clean and healthy!" So, THANK YOU again and see you next month."
- N.S. /
Yelp /
Jun 22, 2017
"Dr. Moradi and his entire office are outstanding. I want to specially mention and thank Veronica always for her professionalism, knowledge and mostly for her kindness.  Not only does she take the time to explain the procedures but makes me feel so comfortable and welcome.  I trust Dr. Moradi and his staff completely and I'm always very happy with the results.  I highly recommend this practice."
- L.S. /
Yelp /
May 16, 2017
"Where do I begin?! EXCELLENT STAFF (thank you Veronica xx). OUTSTANDING Talent and Care by Dr. Moradi.You are an ARTIST and an EXPERT and although I have had great aesthetics care in the past, YOU are my #1 pro now. Thank you!"
- K.R. /
Facebook /
May 04, 2017
Previous
Next
This procedure is usually performed with conscious sedation without general anesthesia for a faster recovery. The Moradi Lift is ideal for the patients with jowls and lower face laxity, usually in their fifties or late forties, who do not want a dramatic change and want a fast recovery. The Extended Moradi facelift is another option designed to not only take care of the lower face but also improve the excess neck skin. The Extended Moradi Lift procedure includes a fat transfer as needed, and the incisions are placed behind the ear cartilage so that they are hidden, instead of in front of the ears like in a traditional Moradi facelift.
When deciding between the many facial rejuvenation procedures offered at Moradi MD, it is important to consider what your recovery time will be for each of the procedures. The Moradi Lift generally takes 1 – 2 weeks for recovery and 1 – 2 weeks to see the optimal results.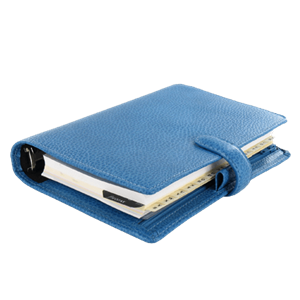 Innovative Facial Lifting
If you're seeking an alternative to a traditional facelift with shorter down time, then consider our custom Moradi facelift. Schedule a consultation with board-certified Plastic Surgeon, Dr. Amir Moradi to determine if this is the right treatment option for you.
Related Procedures