Dysport is a drug that is similar to BOTOX®, though the diffusion rate is quicker, allowing Dysport to show more rapid results. Plastic Surgeon, Dr. Amir Moradi utilizes Dysport to treat specific areas of the patient's face that contain wrinkles, lines, or creases. Common areas of treatment are around the mouth or eyes. The injection works by relaxing the muscles in the affected area, allowing them to present a more smooth and youthful appearance, diminishing the signs of the blemishes. This can be an effective, minimally invasive treatment method for both men and women seeking to restore the youthful appearance of their skin. Call Moradi MD in San Diego, CA, today to learn more about how Dysport can benefit you.
As Dysport affects nerve and muscular function, injection sites must be marked for the purpose of accuracy. This is to avoid any unintended muscle to receive a dose. A tiny needle is used and the product is injected into specific spots on the face. Normally, topical anesthetic is applied to help with any discomfort during treatment. The medicine can target fine lines or the deeper creases by means of adjusting the amount of medication. A typical session can last up to 30 minutes. Depending on how severe the skin condition is, multiple treatments may be recommended.
Reviews
"I have been going to Dr. Moradi's office for many years. He along with his staff are so welcoming and provide many wonderful services. Recently I started seeing Becca and she is wonderful! I highly recommend their office."
- C.D. /
Yelp /
Apr 10, 2019
"I have been going to Dr. Moradi's office for several years now.  My first facial ever was provided by Ricki.   Because of her attention to detail, personable personality, and knowledge in her field as an aesthetician, i am now receiving routine facials - love them and her!   A shout out to Becca as well, who provides laser resurfacing procedures.   She is also very knowledgeable, passionate about her work, and very personable.   Becca is amazing and genuine, and i trusted her immediately.   It's this dual team that keeps me coming back!    Their office, while professional, has a very relaxing atmosphere.   I highly recommend this office!"
- P.H. /
Yelp /
Apr 16, 2019
"I cannot express my appreciation for Dr. Moradi and all of his staff! Veronica, the front desk staff, Becca! I always felt like I was not just "sold" a product I was properly prescribed what would be right for my body and skin! There is NO other comparable Dr. in San Diego county! They all took the time to make sure I was properly treated the honest way. I respect Dr. Moradi and all of his staff."
- R.B. /
Yelp /
Apr 16, 2019
"I cannot say enough about Dr. Moradi and his team!!  They have truly changed my life.  I have been a patient for several years and I have had success with every treatment.  The reception staff is kind and helpful.  Dr. Moradi is an expert that truly cares about my skin and my results.  Rickie is the ultimate professional.  She also truly cares about my skin and my results. She actually calls me and emails me after treatments to check on results.  This place is the best it gets!   I just cannot say enough about how wonderful this practice is!"
- E.Z. /
Yelp /
Apr 16, 2019
"Dr. Moradi was absolutely fantastic!  Gentle, kind, and professional!  His staff was amazing as well!  I can not say enough about my experience.  Highly recommend seeing Dr. Moradi!"
- K.M. /
Yelp /
Sep 16, 2017
Previous
Next
One advantage to Dysport is that the results are visible within 2-3 days. Similar to any injection, mild swelling and redness may occur at the injection sites, but cold ice packs are applied immediately after the injection to help with this. After treatment, the patient will be able to go back to a normal routine without any downtime, but should refrain from any strenuous exercise for about 24 hours. Patients who have this treatment find results satisfying as the skin will appear softer and smoother.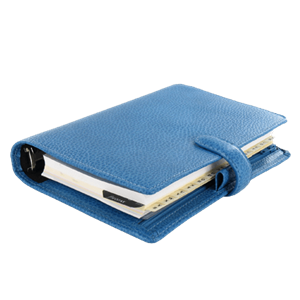 Plan Your Procedure
Procedure Recovery Location

Out-Patient
Contact Us
Effective Wrinkle Relaxer
If you're seeking to address the lines and wrinkles on your face commonly associated with aging, then Dysport can yield effective results. Schedule a consult at our San Diego office to determine the next steps in the process for you.
Related Procedures