Board-certified Plastic Surgeon, Dr. Amir Moradi uses Radiesse to dramatically improve aged skin. Radiesse is a filler that is comprised of calcium hydroxyapatite microspheres suspended in a water-based gel. This naturally occurring substance is typically found within the bones and teeth. Dr. Moradi will administer this injection into areas that need extra volume and wrinkle reduction, typically in the cheeks or around the mouth. As Radiesse is an ideal method for adding fullness and facial contouring, it is a very popular treatment at Moradi MD in San Diego, CA. It is also a dermal filler that simultaneously encourages collagen production, which allows its effects to last up to one year.
Radiesse is a quick procedure normally completed within 30 to 45 minutes depending on the size of the area being treated. The face will be thoroughly cleansed and then marked with ink so that the practitioner can conduct the injections with precision. A numbing cream is usually applied before the injection occurs. The gel is delivered using a fine needle into pockets just underneath the skin until the right volume is achieved.
Reviews
"I have been going to Dr. Moradi's office for many years. He along with his staff are so welcoming and provide many wonderful services. Recently I started seeing Becca and she is wonderful! I highly recommend their office."
- C.D. /
Yelp /
Apr 10, 2019
"Doctor Moradi is the best in the game! If you want to look and feel better about yourself swing buy and have a chat with him..."
- D.M. /
Yelp /
Aug 01, 2019
"I had an amazing experience at Dr. Moradi's today. It's been a few years since I've been in because I've been busy with kids, sports and work. It was so nice seeing Dr. Moradi's assistant Veronica. She is so sweet and always makes me feel so comfortable. Dr. Moradi is so knowledgeable and explains each procedure in detail. I like that he is not pushy and helps you decide what would work best for you. This definitely makes me feel at ease and more comfortable with my treatment. I look forward to my next visit."
- H.W. /
Yelp /
Jul 25, 2019
"Dr. Moradi and staff are absolutely AMAZING! I am a NICU/ Labor and Delivery nurse. I was also married to an OBGYN for 18 years. We owned our own practice and I managed our practice for several years. We always believed that the reason we thrived was because patients did us the favor of choosing us to care for them! There are so many doctors to chose from especially here in California. For myself and my four children I've always believed that no matter what it takes it is important to find the BEST! Dr. Moradi is better than the best! He is highly educated, skilled, and compassionate.  Dr. Moradi has done procedures on me that make me look 15 years younger. I'm a less is best kind of person who is confident and secure in all aspects of my life. I just want to continue to look and feel on the outside as youthful as I do on the inside! Dr. Moradi has told me I didn't need things done that I thought I might need.  He is so honest, and caring and understanding! I've worked around many doctors and never have found one as wonderful as Dr. Moradi! Thank you Dr. Moradi and Staff!"
- R.S. /
Yelp /
Jun 13, 2019
"I wouldn't trust my face to anyone else. I have been going to Dr Moradi for over 10 years. He literally is a genius and won't mess you up. He never tries to do too much. Will make you look like a better version of yourself."
- S.S. /
Yelp /
Jun 10, 2019
Previous
Next
After treatment, there may be redness, swelling and even bruising around the injection sites, but these go away after several hours. Patients will be able to resume their normal routine; although strenuous exercise should be limited for the first 24 hours. Patients will see their results immediately, and the results will continue to improve because Radiesse stimulates natural collagen growth, which is an agent for healthy skin.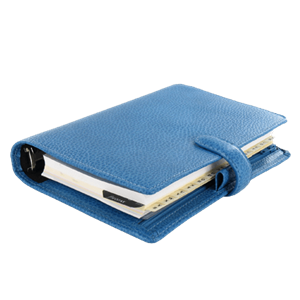 Plan Your Procedure
Procedure Recovery Location

Out-Patient
Contact Us
Effective Facial Contouring
If you're seeking an effective treatment for adding volume to thinning and aging skin, then Moradi MD invites you to schedule a consult and consider the benefits of undergoing a Radiesse injection to smooth out and contour your skin.
Related Procedures