Laser hair removal utilizes a safe, laser light in a controlled area to administer pulses of heat to the hair follicles. The heat from the laser targets the follicles and destroys them, slowing and damaging their regrowth process. Our board-certified Physician Assistants use the Gentle YAG laser to remove hair from multiple areas, such as the legs, underarms, bikini area, back, face, and other popular areas that contain unwanted hair growth. Multiple treatment methods are recommended for optimal results, and each session typically takes 15 – 20 minutes to perform. Call Moradi MD in San Diego, CA, to learn more about how laser hair removal can help you.
Laser Hair Removal Procedure
During laser hair removal, it is common for multiple treatments to be done to ensure that the hair follicles are completely destroyed. At any given time, a certain number of hairs are in a resting phase, rather than a growth phase. Because the laser treatment is not effective on the hair follicles that are not actively growing, multiple sessions are needed. On average, it takes about 3 to 5 treatments to permanently disable new hair growth. These sessions are spaced between 3 or 4 weeks to make sure the area has already recovered from the previous session. During the procedure, the laser can precisely target the hair follicle roots. When this happens, the follicle absorbs the heat and ultimately falls off and stops regrowing.
Reviews
"Dr. Moradi was absolutely fantastic!  Gentle, kind, and professional!  His staff was amazing as well!  I can not say enough about my experience.  Highly recommend seeing Dr. Moradi!"
- K.M. /
Yelp /
Sep 16, 2017
"I have been seeing Dr. Moradi for botox injections for the past 6 years. I am always thrilled with my results! Dr. Moradi is very personable and professional. He cares about his patients and always makes time to chat with me and ask how I am doing.  His office staff are always friendly and welcoming. Veronica is exceptional!  Not only is she a classic beauty, she is so sweet and kind and  always makes me feel comfortable when she walks me back to the treatment room. We chat about this and that while she prepares for my treatment.  I just adore her! She makes my visits so enjoyable and relaxing.   Brenda from Carlsbad"
- B.M. /
Yelp /
Jul 06, 2017
"SHOUT OUT to Josalynn for giving me a much needed microdermabrasion facial! My face feels refreshed. After my facial, I went to my kickboxing class and immediately my kickboxing colleagues were like, "Wow! Your face looks clean and healthy!" So, THANK YOU again and see you next month."
- N.S. /
Yelp /
Jun 22, 2017
"Dr. Moradi and his entire office are outstanding. I want to specially mention and thank Veronica always for her professionalism, knowledge and mostly for her kindness.  Not only does she take the time to explain the procedures but makes me feel so comfortable and welcome.  I trust Dr. Moradi and his staff completely and I'm always very happy with the results.  I highly recommend this practice."
- L.S. /
Yelp /
May 16, 2017
"Where do I begin?! EXCELLENT STAFF (thank you Veronica xx). OUTSTANDING Talent and Care by Dr. Moradi.You are an ARTIST and an EXPERT and although I have had great aesthetics care in the past, YOU are my #1 pro now. Thank you!"
- K.R. /
Facebook /
May 04, 2017
Previous
Next
Patients will feel a slight sting on the area that is being treated. The laser beam can slightly sting, but a cold ice pack can be applied between pulses to help with the patient's discomfort. Sessions may last from 15 minutes up to an hour for larger areas, such as the back. Although patients can resume normal activity after treatment, the treated area will look and feel similar to a sunburn. Patients should avoid exercise for about 24 hours to allow the skin to calm, and sun exposure should be avoided during treatment.
Individuals with light skin and dark hair generally are the best candidates for laser hair removal. That being said, individuals with varying skin tones and hair color can also be considered for this treatment, but in order for the laser to "find" the hair and effectively treat it, it has be able to "see" it. Therefore, those with light skin and very light blonde hair may not be the best candidates for this procedure.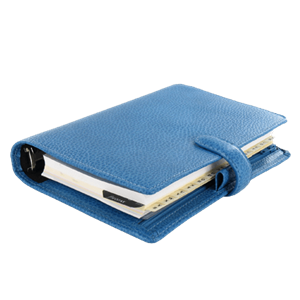 Plan Your Procedure
Procedure Recovery Location

Out-Patient
Contact Us
If you're struggling with constant shaving and painful waxing, then consider an alternative to these methods. Schedule a consult at our San Diego office to learn more about laser hair removal and booking an appointment.
Related Procedures