Laser skin resurfacing utilizes focused light rays to target the current, damaged layer of skin. The old layer is broken down using the laser in order to promote a fresh, healthier layer to grow in its place. Thanks to the initiation and increase in collagen production from this procedure, the result will produce new radiant skin. It will also produce a younger, smoother, and more even skin tone and complexion. Plastic Surgeon, Dr. Amir Moradi offers different types of laser skin resurfacing depending on the patient's needs and desired outcome. All laser treatments are performed by Dr. Moradi's Certified Physician Assistants.
Reviews
"I have been going to Dr. Moradi's office for many years. He along with his staff are so welcoming and provide many wonderful services. Recently I started seeing Becca and she is wonderful! I highly recommend their office."
- C.D. /
Yelp /
Apr 10, 2019
"Doctor Moradi is the best in the game! If you want to look and feel better about yourself swing buy and have a chat with him..."
- D.M. /
Yelp /
Aug 01, 2019
"I had an amazing experience at Dr. Moradi's today. It's been a few years since I've been in because I've been busy with kids, sports and work. It was so nice seeing Dr. Moradi's assistant Veronica. She is so sweet and always makes me feel so comfortable. Dr. Moradi is so knowledgeable and explains each procedure in detail. I like that he is not pushy and helps you decide what would work best for you. This definitely makes me feel at ease and more comfortable with my treatment. I look forward to my next visit."
- H.W. /
Yelp /
Jul 25, 2019
"Dr. Moradi and staff are absolutely AMAZING! I am a NICU/ Labor and Delivery nurse. I was also married to an OBGYN for 18 years. We owned our own practice and I managed our practice for several years. We always believed that the reason we thrived was because patients did us the favor of choosing us to care for them! There are so many doctors to chose from especially here in California. For myself and my four children I've always believed that no matter what it takes it is important to find the BEST! Dr. Moradi is better than the best! He is highly educated, skilled, and compassionate.  Dr. Moradi has done procedures on me that make me look 15 years younger. I'm a less is best kind of person who is confident and secure in all aspects of my life. I just want to continue to look and feel on the outside as youthful as I do on the inside! Dr. Moradi has told me I didn't need things done that I thought I might need.  He is so honest, and caring and understanding! I've worked around many doctors and never have found one as wonderful as Dr. Moradi! Thank you Dr. Moradi and Staff!"
- R.S. /
Yelp /
Jun 13, 2019
"I wouldn't trust my face to anyone else. I have been going to Dr Moradi for over 10 years. He literally is a genius and won't mess you up. He never tries to do too much. Will make you look like a better version of yourself."
- S.S. /
Yelp /
Jun 10, 2019
Previous
Next
Laser skin resurfacing uses controlled light beams with high intensity to vaporize and remove the upper layer of the skin. When the damaged, superficial skin is removed, it gives way for new skin to grow, which masks the face with a new layer of epidermis. Any pain during the procedure is managed with local anesthesia and/or sedatives to help the patient relax. The eyes will also be protected since lasers can be harmful to the patient's vision. Laser skin resurfacing's advanced technology allows accurate targeting of smaller areas so the surrounding skin is not affected. A session may take up to 2 hours depending on the patient's skin conditions.
SmartXide Deka DOT (Dermal Optical Thermolysis) laser skin resurfacing therapy offers a new and novel approach to transform skin and enhance its overall appearance. DOT therapy can be an effective, minimally invasive way to address smaller cosmetic issues, such as fine lines, wrinkles, and acne scarring, as it is used to target concentrated areas of the skin. Moradi MD offers this alternative to both men and women who are seeking out laser skin resurfacing on a more minor scale.
LaseMD rebuilds glowing, healthy skin through gentle but effective non-ablative fractionated treatments. LaseMD offers customized outcomes with no downtime for all patients.
Gentle, effective skin treatment for all skin types
Comfortable with low downtime and no anesthesia required
During/After the Procedure
Laser resurfacing is an outpatient procedure. There may be pain during treatment, so local anesthesia can be used to minimize the patient's discomfort. The doctor may also prescribe the patient a pain reliever after the procedure. The face may be bandaged after treatment. Since the epidermis is peeled away, the skin may appear red for several weeks. As it heals, crusting may be present. It is very important to follow the doctor's advice on skin care to prevent any scarring. It may take a few days before the patient can resume normal activities. It may also be beneficial to use an extra pillow when sleeping to ease any discomfort.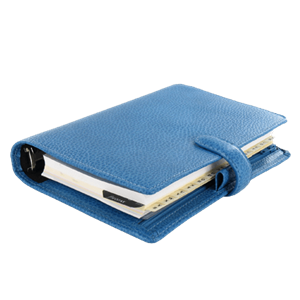 Plan Your Procedure
Procedure Recovery Location

Out-Patient
Contact Us
Smooth Out Your Complexion
If you're suffering from skin blemishes, whether minor or more extensive, laser skin resurfacing can be an effective, minimally-invasive way to address these issues. To learn more or schedule an appointment, call Moradi MD in San Diego, CA.
Related Procedures