Microneedling is a minimally-invasive procedure that is typically performed on the face to promote collagen production and to produce newer, healthier layers of skin. The needling technology used by Dr. Amir Moradi's Certified Physician Assistants is the highly-advanced RejuvaPen microneedling system. This procedure can be coupled with PRP (platelet rich plasma). The pen is used to create precise punctures in the top layer of the skin in order to promote new skin growth. Once the skin is healed, new radiant skin will be produced. Rejuvapen is an effective treatment method for improving the look of pores, light scars, winkles, fine lines, and other conditions. To learn more about how mirconeedling can help you, call Moradi MD in San Diego, CA, today.
Reviews
"Dr. Moradi was absolutely fantastic!  Gentle, kind, and professional!  His staff was amazing as well!  I can not say enough about my experience.  Highly recommend seeing Dr. Moradi!"
- K.M. /
Yelp /
Sep 16, 2017
"Dr. Moradi is phenomenal. He is extremely knowledgeable, caring and puts his patients first. He explains the treatment and asks questions to make sure you are comfortable before he starts. Dr. Moradi takes his time and his results are amazing. The staff is friendly, professional and well informed of the products and procedures. They are extremely efficient to get you scheduled at a time that works best for you. I've been a patient for the past 3 years and my complexion looks incredible!"
- Anonymous /
Healthgrades /
Jan 03, 2019
"I've been a client of Dr Moradi for about 4 years.  This team is amazing, kind, professional and fabulous when it comes to aftercare.  In all honesty, I've never have been disappointed in any service I've had in this office.  Which has been, Botox, multiple different Fillers throughout the years, in the face and had my hands even done.  His Esthetician has given me great facials and I did a firming heat treatment on my lower part of my face, jawline. He keeps me refreshed and never looking over done.  I'm grateful to have someone I can trust with my anti-aging battle!"
- L.C. /
Yelp /
Dec 12, 2018
"I had an amazing experience - I was very impressed and relieved with my first visit to meet Dr. Moradi.I was impressed with his very professional staff who were so knowledgeable and caring. They helped me to feel relaxed and confidant that Dr. Moradi was the right choice. I was relieved that Dr. Moradi is so impeccable and artistic with is injecting techniques. During my consultation all aspects of my concerns were..."
- P. /
RealSelf /
Dec 08, 2018
"Dr M has a great eye and a superb touch. One of the finest aesthetic artists in the country."
- D.M. /
Google /
Dec 05, 2018
Previous
Next
Microneedling is commonly performed on the face, neck, and chest to produce collagen and elastin in the skin . Using a sterilized handpiece with new needles for each patient, the technician will pass the microneedling device over the skin. As part of the patient's individual treatment plan, once the microneedling is completed, growth factors or PRP can be applied that will be able to penetrate further into the skin with the microchannels created.
Patients may have mild redness in the treated area for up to 5 days, but this can usually be covered with mineral makeup. Some patients may notice other mild reactions, such as tightness, and skin flaking. Patients will be able to resume their normal activities immediately after their treatment, but heavy activity and exercise should be avoided for at least 24 hours. Since it takes time for the effects of increased collagen and elastin to become visible, patients may see some improvement immediately, but most will see their results several months after their treatment.
Many times, during a microneedling procedure, we will incorporate PRP (platelet rich plasma), which is an extract of the patient's own blood. We do this because your very own blood contains 3 - 5 times more platelets, growth factors, and active proteins which are excellent for tissue regeneration, tissue building, and injury healing. PRP therapy can be used alone, or incorporated into microneedling to help diminish fine lines, skin texture issues, and early wrinkles. In addition, it helps to tighten and tone the skin and improve volume loss. Because PRP is used with the patient's own skin, the chance for an adverse reaction decreases significantly.
The best candidates for microneedling are usually age 50 and under who are beginning to see the start of aging and environmental damage, but they still have good skin elasticity. Microneedling can be used on all skin types and tones, but it is not recommended for women who are pregnant or breastfeeding.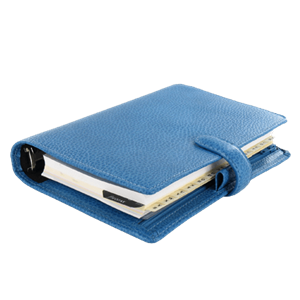 If you're seeking restoration for facial blemishes and tired looking skin, then microneedling can be an effective tool to help achieve your goals. We invite you to call our San Diego practice or schedule a consult with us to help discover all of your options.
Related Procedures