Microneedling is a minimally-invasive procedure that is typically performed on the face to promote collagen production and to produce newer, healthier layers of skin. The needling technology used by Dr. Amir Moradi's Certified Physician Assistants is the highly-advanced RejuvaPen microneedling system. This procedure can be coupled with PRP (platelet rich plasma). The pen is used to create precise punctures in the top layer of the skin in order to promote new skin growth. Once the skin is healed, new radiant skin will be produced. Rejuvapen is an effective treatment method for improving the look of pores, light scars, winkles, fine lines, and other conditions. To learn more about how mirconeedling can help you, call Moradi MD in San Diego, CA, today.
Reviews
"I have been going to Dr. Moradi's office for many years. He along with his staff are so welcoming and provide many wonderful services. Recently I started seeing Becca and she is wonderful! I highly recommend their office."
- C.D. /
Yelp /
Apr 10, 2019
"Dr. Moradi and staff are absolutely AMAZING! I am a NICU/ Labor and Delivery nurse. I was also married to an OBGYN for 18 years. We owned our own practice and I managed our practice for several years. We always believed that the reason we thrived was because patients did us the favor of choosing us to care for them! There are so many doctors to chose from especially here in California. For myself and my four children I've always believed that no matter what it takes it is important to find the BEST! Dr. Moradi is better than the best! He is highly educated, skilled, and compassionate.  Dr. Moradi has done procedures on me that make me look 15 years younger. I'm a less is best kind of person who is confident and secure in all aspects of my life. I just want to continue to look and feel on the outside as youthful as I do on the inside! Dr. Moradi has told me I didn't need things done that I thought I might need.  He is so honest, and caring and understanding! I've worked around many doctors and never have found one as wonderful as Dr. Moradi! Thank you Dr. Moradi and Staff!"
- R.S. /
Yelp /
Jun 13, 2019
"I wouldn't trust my face to anyone else. I have been going to Dr Moradi for over 10 years. He literally is a genius and won't mess you up. He never tries to do too much. Will make you look like a better version of yourself."
- S.S. /
Yelp /
Jun 10, 2019
"I had such a wonderful experience at Dr. Moradi's office! I recieved treatment from Josalynn. She is absolutely wonderful. I went in for an eyebrow wax (turned out amazing), hydro-jelly facial, and micro-derm. It was my first experience with a facial and micro-derm. Josalynn explained everything to me and continously asked if I was okay. It made the experience that much better. The entire process felt like a mini vacation and my skin felt absolutely amazing afterwards! I can't thank her enough for her professionalism and providing me with such a wonderful experience!"
- T.S. /
Yelp /
Jun 07, 2019
"I have been going to Dr. Moradi for botox for awhile and I like everything about him. He's not aggressive, he pays attention to detail, and he listens carefully to my concerns. I've had other treatments by staff in his office and they have all been the best in every way. I highly recommend Dr. Moradi and his team."
- P.P. /
Yelp /
May 17, 2019
Previous
Next
Microneedling is commonly performed on the face, neck, and chest to produce collagen and elastin in the skin . Using a sterilized handpiece with new needles for each patient, the technician will pass the microneedling device over the skin. As part of the patient's individual treatment plan, once the microneedling is completed, growth factors or PRP can be applied that will be able to penetrate further into the skin with the microchannels created.
Patients may have mild redness in the treated area for up to 5 days, but this can usually be covered with mineral makeup. Some patients may notice other mild reactions, such as tightness, and skin flaking. Patients will be able to resume their normal activities immediately after their treatment, but heavy activity and exercise should be avoided for at least 24 hours. Since it takes time for the effects of increased collagen and elastin to become visible, patients may see some improvement immediately, but most will see their results several months after their treatment.
Many times, during a microneedling procedure, we will incorporate PRP (platelet rich plasma), which is an extract of the patient's own blood. We do this because your very own blood contains 3 - 5 times more platelets, growth factors, and active proteins which are excellent for tissue regeneration, tissue building, and injury healing. PRP therapy can be used alone, or incorporated into microneedling to help diminish fine lines, skin texture issues, and early wrinkles. In addition, it helps to tighten and tone the skin and improve volume loss. Because PRP is used with the patient's own skin, the chance for an adverse reaction decreases significantly.
The best candidates for microneedling are usually age 50 and under who are beginning to see the start of aging and environmental damage, but they still have good skin elasticity. Microneedling can be used on all skin types and tones, but it is not recommended for women who are pregnant or breastfeeding.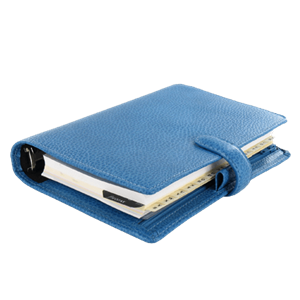 If you're seeking restoration for facial blemishes and tired looking skin, then microneedling can be an effective tool to help achieve your goals. We invite you to call our San Diego practice or schedule a consult with us to help discover all of your options.
Related Procedures