A facial is a skin rejuvenation treatment that is offered by Moradi MD in San Diego, CA. During a facial, we start with cleansing the skin in order to remove excess dirt and oil, we then use an exfoliant to remove dead skin cells and special masks that hydrate skin. Facials can be customized depending on the patient's needs and skin type. There are also special serums and exfoliants that are designed to target acne, signs of aging, dry skin, and other common skin concerns. If you are interested in dramatically improving your skin with a professional facial, please call Moradi MD today to schedule a personal consultation with one of our certified Aestheticians.
Facials Reviews
"I've been going over 10 years... I have tried a few others but always went back to him. He is honest, and has the best table side manners. He is in my opinion one of the very best. His staff is so professional and amazing. If you ever need a facial see Magda, but book in advance because she is very popular!"
- A.M. /
Healthgrades /
Jan 04, 2016
"I had a customized facial with Josalynn today. She is AWESOME!!!! Explained everything to me, recommended products that would benefit my skin and was honest about products that I didn't need although were recommended elsewhere. Due to her knowledge and expertise, I have a consultation appointment set for a procedure and bought another pre-paid facial for next month!! Go see Josalynn. She is AMAZING!!!!!!!"
- R.A. /
Yelp /
Jan 23, 2017
"I have been going to Dr. Moradi for years and been very happy with the results, staff and office.  I have tried other doctor's, but always return to Dr. Moradi.  He never "over fills", listens to my concerns and makes logical and helpful suggestions to improve my looks.  Plus, the head nurse Veronica (who is beautiful inside and out) works within my budget and tells me the truth about what procedures would work best for me and realistic expectations.  I do a lot of research and they always have the latest and greatest equipment and treatments.  The estheticians are fabulous and work miracles!!!!  I especially love Magna's facials and body procedures!   I am actually treated like part of the family!I can actually say it's a joy visiting Dr. Moradi and staff!!!"
- D.S. /
Yelp /
Feb 03, 2015
"So my self-esteem was ripped from me recently and that caused me to feel pretty gross about myself. I came to the conclusion that doing something for myself could possibly help me feel better and there has been something I have been thinking about for a while.. BOTOX! haha    I consulted with Dr. Moradi, and I have to say that he has the kindest, calming demeanor. He answered all my questions and was very knowledgeable. He also was very understanding when I chickened out last minute and decided against doing it. He told me if I didn't feel comfortable about the procedure, then I should wait until I am ready. That right there showed me that he isn't just in it for the money and that he cares about his patients. If and when I decide to do botox I will definitely come and do it with Dr. Moradi... Plus, I heard he is fabulous and does it precisely like an art. Still feeling like I deserved something nice I decided to get a Microderm facial. Josalynn was my esthetician. She was very sweet and had good technique. Being an esthetician myself I know microderms and facials and I think she did a great job. Overall, I had a great experience so far at Dr. Moradi's and my face is glowing. So pretty! No one will ever make me feel gross again; it costs me too much money."
- S.T. /
Yelp /
Mar 01, 2012
"I trust Dr. Moradi and have been getting my botox done by him for over 5 years now. Love the staff, have gotten other peels, facials, laser, etc. My mom has even had her facelift done by him. We both can't say enough good things about his office and him as a Dr. He's trustworthy and knows his business."
- M.C. /
Yelp /
Jul 04, 2013
Previous
Next
The following facials are offered at Moradi MD, with each one uniquely designed to target a specific result. All facials are combined with extractions, a relaxing hand and arm massage, and the application of sunscreen for optimal skin protection.
Signature Red Carpet Facial
This 60 minute facial from Epicuren, like exercise for your skin. This facial uses a unique protein enzyme to stimulate cell metabolism and can dramatically improve the skin's appearance. It helps lift, tone, and tighten skin with no downtime.
LiquidLift Firming Facial
This needle-free facial is a 60 minute treatment formulated with plant stem cells and peptides, using stem cells from the blood orange. Epicuren's InjectStem Bio-Firming Serum naturally softens fine lines and wrinkles. A Silver Ion Mask is applied while face-lifting reflexology points are activated to stimulate circulation and relax muscle tension.
Copper Peptide Facial
Featuring copper peptides, this 60 minute facial activates the skin's natural recovery process to reduce the visible signs of aging and environmental damage. Copper is an essential nutrient to the skin and is applied to the skin via Neova's Copper Peptide Complex with DNA Repair. The Reveal Exfoliator glycolic and the Copper Moisture Mask leave skin hydrated and smooth.
Lytera 2.0 Brightening Facial with Fruit Enzyme Boost
By incorporating botanicals, antioxidants, and fruit enzymes, this 60 minute facial helps to brighten and soften skin. This treatment includes cleansing, exfoliation, and a hydrating mask or soothing green tea mask. This facial promotes deep hydration to protect from environmental damage and signs of aging. Skin will feel smoother, brighter, and more radiant.
Phyto-C Facial
The 60 minute Phyto-C Facial utilizes the world's-only stabilized liquid Vitamin C. Microdermabrasion prepares the skin for maximum product absorption. The O-Live Mask, derived from the olive leaf, promotes healing and hydration while firming the skin. This treatment is ideal for targeting photo-damaged skin with the help of its superior antioxidant protection.
Skin Quench Hydrating Facial with Epicuren Bulgarian Rose Oil
This hydrating facial is a 60 minute treatment ideal for dry or dehydrated skin. Bulgarian Rose Otto Oil from Epicuren is pressed into the skin, leaving it richly hydrated and glowing. A hydrating mask with shea butter and aloe is then applied to restore the skin's moisture levels.
Clarifying Facial with Bulgarium Probiotic
Our Clarifying Facial is a 60 minute treatment that targets acne and congested skin with deep cleansing, exfoliation, and extractions. Epicuren's Clarifying Exfoliant removes dead skin cells and clears the skin, while the soothing probiotic mask calms and heals.
Since a facial is a noninvasive procedure, patients can expect to resume their normal activities directly after their treatment. They should expect to see an overall improvement in skin tone and complexion, and should follow any post-procedure care tips provided by their Aesthetician.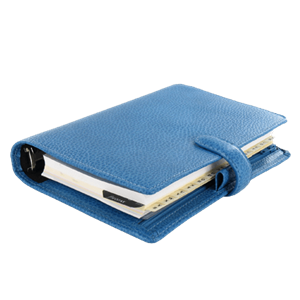 Achieve More Radiant Skin
If you're experiencing dull skin or are suffering from specific skin afflictions, then a facial can be a quick, relaxing way to help remedy these issues. Schedule a consultation with our Licensed Aestheticians at our San Diego office to determine a custom treatment plan for your skin type.
Related Procedures