Laser vein treatments can be an effective way to address spider veins that occur typically in the legs and thighs. Spider veins form when their blood vessels become overstretched. Plastic Surgeon, Dr. Amir Moradi at Moradi MD in San Diego, CA, utilizes the Gentle YAG laser to target and deliver intense heat waves into the effected veins. This causes the blood vessels to collapse and absorb back into the body. Deep penetration with minimal scattering of laser energy makes Gentle YAG laser therapy ideal for all skin types, particularly tanned and dark skin. Thanks to the pulse durations and multiple spot sizes, the Gentle YAG leg and facial vein treatment capabilities rival pulse dye technology. Thus, it is the only laser of its kind patented and cleared by the FDA to treat veins.
Reviews
"Dr. Moradi was absolutely fantastic!  Gentle, kind, and professional!  His staff was amazing as well!  I can not say enough about my experience.  Highly recommend seeing Dr. Moradi!"
- K.M. /
Yelp /
Sep 16, 2017
"I Only Trust Dr. Moradi with my Face - Dr. Moradi and his staff has taken care of me for 15 years. I just had my nose done and I couldn't be happier. He takes very careful care of everything he does. The one thing that impresses me about him is he insists on NOT doing things that you dont need or is going to make you look un natural. Then there is Veronica, his assistant. She has a soothing way about her, a perfect..."
- H. /
RealSelf /
Jul 31, 2018
"I give Dr. Moradi an A++ for his art and professionalism; he is a wonderful expert In his field- I highly recommend him and the great staff for energy, attitude and impeccable communication with patient/clients. I have occasionally received very mild Botox applications to the forehead area but am looking forward to some more heavy duty spider vein removal in the legs. Such I gem-- and extremely reasonable! I'm very thankful a friend recommended his office to me nearly 10 years ago."
- N.B. /
Yelp /
Aug 07, 2018
"Mr. Moradi is Great! - My experience with Dr. Moradi has always been wonderful. He is so good with Botox. I'm always happy when I have him do my botox treatment, and I would trust him with any procedure. He is professional and yet warm."
- R. /
RealSelf /
Jul 24, 2018
"L"
- S.K. /
Facebook /
Jul 19, 2018
Previous
Next
Most patients with spider veins are eligible candidates for the Gentle YAG laser treatment. Ideal candidates should meet the following criteria:
Are not pregnant
Are not currently on Accutane (isotretinoin) therapy
Do not have a history of light-triggered seizures
Do not have a history of photosensitivity (allergy or strong sensitivity to light)
Do not have implanted medical devices such as pacemakers, cardioverters, etc.
Before the treatment begins, the Asethetician will cover the patient's eyes with protective eyewear. Once the patient is ready, the Asethetician will pass the laser handpiece over the areas of the body that have visible blood vessels. The Gentle YAG laser system applies multiple wavelengths of light that can are absorbed by the blood vessel, which destroy the spider vein for a smoother appearance to the skin.
Discomfort during the GentleYAG laser treatment can be lessened during the procedure by applying ice packs or a topical anesthetic before the procedure begins. After the treatment is complete, patients are sent home with specific instructions for post-treatment care. Compression stockings or support hosiery are recommended for patients up to a week after the treatment. Strenuous exercise will need to be avoided for the first week, though walking is encouraged. In order to achieve optimal results, 3 – 6 treatment sessions, at 6 – 8 week intervals may be required. Results can be appreciated 6 – 8 weeks after treatment.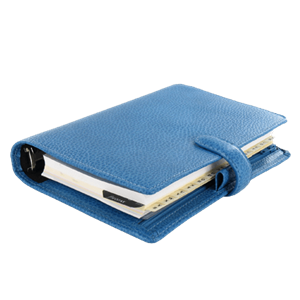 Laser vein treatment can be an effective way to treat spider veins that cause insecurity and lack of confidence. If you're seeking for a way to restore your appearance, schedule a consult today at our San Diego office. We would love to meet with you and inform you about the many treatment options that are available at our practice.
Related Procedures