CoolTone is a new advancement in body contouring technology. When exercise alone is not enough to build muscle definition in the abdomen, buttocks, and thighs, CoolTone offers a unique, nonsurgical solution. Powered by electromagnetic energy, CoolTone targets the muscles underneath fat to enhance muscle conditioning. After treatment, the areas will appear sculpted and more refined. At Moradi MD in San Diego, CA, we can discuss your fitness goals and inform you about creating the look you want through CoolTone. Treatment is noninvasive, painless, and requires no downtime. Not only that, you will notice the results will continue to improve after each session.
Reviews
"I have been going to Dr. Moradi's office for many years. He along with his staff are so welcoming and provide many wonderful services. Recently I started seeing Becca and she is wonderful! I highly recommend their office."
- C.D. /
Yelp /
Apr 10, 2019
"I went in to consult with Josalynn and she offered her unbiased opinion and did not try to up-sell me on anything. She was respectful, knowledgeable, and professional. Based on my skin concerns, we decided on a mid-level chemical peel to get rid of mainly dry, discolored, and dull-looking skin. I've received many compliments after one treatment. I am anxious to see how my skin will look after the second. I trust Josaylnn's work and will definitely be back to receive more treatments. Satisfied customer :)"
- N.M. /
Yelp /
Jan 07, 2020
"As a fairly long-term patient (5+ years) of Dr. Moradi, I can honestly say that he's a doctor I actually look forwarding to seeing! He's absolutely wonderful in every regard from his gentle and caring bedside manner to his professionalism and expertise. He thoroughly listens to your wishes and concerns without rushing the appointment, spending the appropriate amount of time and as much time as required to achieve successful results. I only trust Dr. Moradi with cosmetic treatments. He's sincere, genuine and passionate about his work. I'm always reassured that I may return following any treatment if I'm not completely satisfied with the results and I feel like an adjustment or touch-up is necessary, often at no additional cost to me.Dr. Moradi also has an excellent staff. They all work so well together. I give them just as much of a shoutout. A well rounded fully dedicated staff with a PA, registered nurse and aestheticians. My experiences have always been positive. Veronica, Dr. Moradi's right hand, is very helpful and pleasant. The front office gals are also amazing. They have an important job having the first contact with patients and making the first impression.They run a tight ship running it smoothly and efficiently. They're quite punctual. Rarely have I ever had to wait. In fact, I get taken back into a room before my appointment time whenever I arrive and check in early. Unheard of at most doctor offices! I can't rave enough about Dr. Moradi and company. I'm so grateful and thankful for them. I always leave an appointment feeling refreshed! They're just the best!!!"
- T.G. /
Google /
Dec 19, 2019
"I had my first visit with Dr. Moradi today and I have to say I was impressed and will be a returning client. I was going to a very good plastic surgery office in Del Mar for botox and filler but lately had been feeling that they took my business for granted and they weren't really taking the time to properly administer my treatment. Dr. Moradi's office was beautiful and I didn't have to deal with the attitude of my previous place. Dr. Moradi is very knowledgeable about the different types of filler and took the time to educate me on the treatments I wanted done and had zero interest in just quickly injecting me and taking my payment. He advised me on the best course of action and did a very skilled job at administering botox in my forehead and radiesse in my cheeks. I am over the moon with my results. Very happy to have found an office like this so close to home."
- N.P. /
Yelp /
Dec 11, 2019
"LA LA LA LOVE THIS PLACE and the people."
- E.R. /
Google /
Nov 16, 2019
Previous
Next
CoolTone uses magnetic muscle stimulation, or MMS technology, to target specific muscles. The CoolTone device involuntary stimulates muscle contractions through electromagnetic energy to strengthen muscle fibers. This procedure allows the treated area to appear firmer and more toned. CoolTone is FDA-approved to strengthen the muscles of the abdomen, thighs, and buttocks.
While CoolSculpting freezes and eliminates fat cells, CoolTone focuses only on the underlying muscle fibers. The right candidates at Moradi MD in San Diego, CA, can take advantage of both CoolSculpting and CoolTone, freezing fat and building muscle in one convenient location. Contact a member of our team to learn how both procedures can work for you.
CoolTone Before and After
At Moradi MD in San Diego, CA, we will evaluate the area during your consultation and make recommendations based on your needs. Once we decide a CoolTone treatment is right for you, we can plan two procedures per week for two weeks. CoolTone is an in-office treatment that only takes about 30 minutes. Many patients like to refer to as a "lunchtime procedure" since they can return to their day as scheduled following their appointment. To begin, a paddle-like device is placed on the treated area, where electromagnetic energy penetrates through the skin and fat layers to the muscle, inducing thousands of involuntary muscle contractions. After the treatment, you may feel some soreness, as if you've just had an intense workout.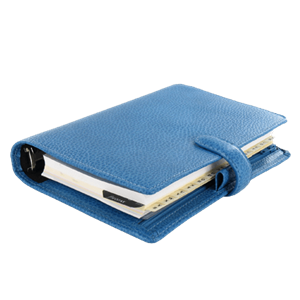 Tone and Sculpt with CoolTone
As respected leaders in body contouring, Moradi MD in San Diego, CA, helps meet the needs of our patients by providing state-of-the-art technology in a comfortable environment. CoolTone is a new, noninvasive way to tone and strengthen muscles in a short amount of time. We are happy to bring you the latest in innovative treatments to meet your fitness goals. Create a lean, attractive physique and build muscle mass, all without hitting the gym! Reach out to a member of our team today to learn more information about CoolTone and how we can tone your abdomen, thighs, and buttocks today.