At Moradi MD in San Diego, CA, board-certified Plastic Surgeon, Dr. Amir Moradi performs ear surgery to improve symmetry. Ear surgery, also referred to as an otoplasty, reconstructs deformities in the ear cartilage, typically caused by birthing defects, injuries, or other hereditary causes, often found in infants or young children. During the procedure, depending on the severity of the irregularity, Dr. Moradi will reconstruct and reshape the ear lobe, cartilage, or tissue surrounding the ear to give it a more natural appearance. If you are interested in Ear Surgery, call our San Diego practice today to learn more.
Reviews
"I have been going to Dr. Moradi's office for many years. He along with his staff are so welcoming and provide many wonderful services. Recently I started seeing Becca and she is wonderful! I highly recommend their office."
- C.D. /
Yelp /
Apr 10, 2019
"I went in to consult with Josalynn and she offered her unbiased opinion and did not try to up-sell me on anything. She was respectful, knowledgeable, and professional. Based on my skin concerns, we decided on a mid-level chemical peel to get rid of mainly dry, discolored, and dull-looking skin. I've received many compliments after one treatment. I am anxious to see how my skin will look after the second. I trust Josaylnn's work and will definitely be back to receive more treatments. Satisfied customer :)"
- N.M. /
Yelp /
Jan 07, 2020
"As a fairly long-term patient (5+ years) of Dr. Moradi, I can honestly say that he's a doctor I actually look forwarding to seeing! He's absolutely wonderful in every regard from his gentle and caring bedside manner to his professionalism and expertise. He thoroughly listens to your wishes and concerns without rushing the appointment, spending the appropriate amount of time and as much time as required to achieve successful results. I only trust Dr. Moradi with cosmetic treatments. He's sincere, genuine and passionate about his work. I'm always reassured that I may return following any treatment if I'm not completely satisfied with the results and I feel like an adjustment or touch-up is necessary, often at no additional cost to me.Dr. Moradi also has an excellent staff. They all work so well together. I give them just as much of a shoutout. A well rounded fully dedicated staff with a PA, registered nurse and aestheticians. My experiences have always been positive. Veronica, Dr. Moradi's right hand, is very helpful and pleasant. The front office gals are also amazing. They have an important job having the first contact with patients and making the first impression.They run a tight ship running it smoothly and efficiently. They're quite punctual. Rarely have I ever had to wait. In fact, I get taken back into a room before my appointment time whenever I arrive and check in early. Unheard of at most doctor offices! I can't rave enough about Dr. Moradi and company. I'm so grateful and thankful for them. I always leave an appointment feeling refreshed! They're just the best!!!"
- T.G. /
Google /
Dec 19, 2019
"I had my first visit with Dr. Moradi today and I have to say I was impressed and will be a returning client. I was going to a very good plastic surgery office in Del Mar for botox and filler but lately had been feeling that they took my business for granted and they weren't really taking the time to properly administer my treatment. Dr. Moradi's office was beautiful and I didn't have to deal with the attitude of my previous place. Dr. Moradi is very knowledgeable about the different types of filler and took the time to educate me on the treatments I wanted done and had zero interest in just quickly injecting me and taking my payment. He advised me on the best course of action and did a very skilled job at administering botox in my forehead and radiesse in my cheeks. I am over the moon with my results. Very happy to have found an office like this so close to home."
- N.P. /
Yelp /
Dec 11, 2019
"LA LA LA LOVE THIS PLACE and the people."
- E.R. /
Google /
Nov 16, 2019
Previous
Next
On average, 5-6 year olds are ideal candidates for otoplasty as the ear will be already developed and the cartilage and tissues will still be soft, making it easy to reshape. However, this procedure can also be performed in adults.
Dr. Moradi is not just a medical expert, he's an aesthetic professional. He can help you discover your ideal ear proportions and sculpt your ears for a more pleasing appearance. Your ears can be repositioned if they are too high, too low, too far forward, or too far backward for a more harmonious appearance.
Incisions are placed inconspicuously behind the ears or in creases. Following a brief healing period after surgery, we will remove the sutures and you can return to your normal activities with beautiful ears perfectly balanced to your face!
Otoplasties are performed with general anesthesia in an accredited surgical facility. It takes 1 to 2 hours to complete, and the patient will be sent home for recovery. The ear will be bandaged to keep the new position and shape in place. This also helps so that children cannot touch or play with their ears, which may complicate healing. Activities must be limited, especially within the first week. Scars will remain hidden behind the ears or within the natural folds if the incisions are made in front of the ear.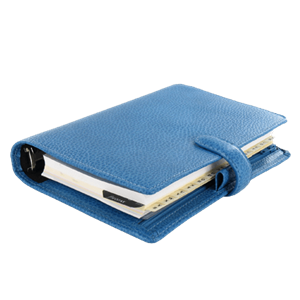 Plan Your Procedure
Procedure Recovery Location

Out-Patient
Contact Us
If you're suffering from ear irregularities or deformities, schedule a free consultation with Dr. Moradi at our San Diego office to see what your treatment options are.
Related Procedures