Botulinum Toxin Type A is a natural substance produced by the body and is the active ingredient in BOTOX Cosmetic, which is a protein complex that can be delivered in small doses to inhibit muscle contraction. BOTOX Cosmetic is injected into target areas in that patient's skin, preventing a specific facial muscle from contracting during facial movements. As such, it has become a popular mini-treatment for facial blemishes, such as unwanted wrinkles, frown lines, crow's feet, and more. Moradi MD in San Diego, CA, has extensive knowledge in injections and offer top-of-the-line facial treatments using BOTOX. To learn more, schedule a private consult with board-certified Plastic Surgeon, Dr. Amir Moradi.
Tiny doses of BOTOX are injected into the skin where wrinkles are noticeable. It is normally done in the doctor's office and the procedure can last from 15 to 30 minutes. The number of injections and dose amounts administered varies by patient depending on the severity of wrinkles. Patients are first marked with ink prior to the injection so that the practitioner can accurately inject the areas in need of wrinkle softening. This procedure does not create any discomfort other than a normal prick that comes with a small needle. A numbing cream may be applied to help with any discomfort. Patients will be able to go home right after treatment with no downtime from their normal routine.
Today, practitioners are treating patients of all ages with BOTOX. For some individuals, for example those as young as 30, BOTOX is considered a preventative way to prevent facial wrinkles. For others (i.e. 40 years old and older), it is a rejuvenation effort to smooth the appearance of fine lines and wrinkles. Older individuals (55 and up) will still receive great benefit from having BOTOX injections, but for some, a facelift technique might be a better option to consider.
BOTOX® Reviews
"The Only Dr to Use! - Botox, when done correctly makes you look rested, not like the "Joker"! Fillers gives us back a bit of that youthful roundness that we loose as we age and the Dr is a genius!"
- K. /
RealSelf /
Oct 10, 2010
"So I am writing another review on Dr. Moradis office but this time was an experience with the Dr. himself.  I went in with my mother to get a consultation for Botox.  Being someone who is new to Botox I really nervous about needles or something going wrong.  Not only were my fears proven wrong but my experience was amazing.  Dr. Moradi was so professional with an amazing demeanor.  He was very informative and was really trying to help me get the best results.  The needle was actually nothing either.  My main reason for writing this was to really be a light to all of the people who are hesitant about getting facial treatments done and to let you know it is ok.  Thank you Dr. Moradi, Veronica, and Magdalena for making this an easy and wonderful experience.  My mom had fillers and was just as nervous.  She left there with instant results!  A+++ for this Dr. and team!"
- C.B. /
Yelp /
Oct 18, 2016
"I have been going to Dr Moradi for over 20 years. When I first started out I was just doing Botox to look less sleepy but as I have aged I have progressed to Botox and fillers. Dr Moradi's work is amazing you never look "overdone" you just look like a younger version of yourself. I am always so pleased with the results.   Veronica is Dr Moradi's assistant she is extremely  professional and  really helps you decipher your objective. She has a keen eye and is able to really pinpoint  what you are wanting to improve. I have worked with Veronica as long as Dr Moradi she is outstanding and brilliant. Veronica and Dr Moradi make a great team. The last thing I will say is that there is no "up Selling" in this office. This is a professional group who I trust and will never go anywhere else. Thank you Veronica and Dr Moradi for everything."
- C.B. /
Yelp /
Jan 11, 2017
"I love going to Dr. Moradi for my Botox and filler. He is always so professional and my results are great. Veronica is amazing as her knowledge and professionalism helps to make my appointments meet my expectations. Thank you both so much !  Love this office!"
- S.J. /
Yelp /
Nov 14, 2016
"I have been seeing Dr. Moradi for botox injections for the past 6 years. I am always thrilled with my results! Dr. Moradi is very personable and professional. He cares about his patients and always makes time to chat with me and ask how I am doing.  His office staff are always friendly and welcoming. Veronica is exceptional!  Not only is she a classic beauty, she is so sweet and kind and  always makes me feel comfortable when she walks me back to the treatment room. We chat about this and that while she prepares for my treatment.  I just adore her! She makes my visits so enjoyable and relaxing.   Brenda from Carlsbad"
- B.M. /
Yelp /
Jul 06, 2017
Previous
Next
What to Expect with BOTOX®
After treatment, mild swelling and bruising may appear on the injection spots. Patients are advised to limit exercise and to sleep in an upright position the same night as the treatment. The redness and swelling will only last for a few hours, but some patients may experience bruising for several days. There are bruising medications, such as Arnica, that patients can take a week prior to treatment to help minimize bruising. The results from a BOTOX treatment take 5-7 days to appear. When they do, the face will look smoother and brighter, and patients will feel rejuvenated by their fresh appearance.
In recent years, BOTOX has seen some competition as other drugs have been approved by the FDA and introduced to the aesthetic market. Dysport and Xeomin are muscle relaxers similar to BOTOX. Each has its specific trending function that can be addressed during the initial consultation. Sometimes, a combination of the drugs is used to treat various areas. For example, BOTOX for frown lines, and Dysport for crow's feet.
A BOTOX injection will last between 3-4 months. The treatment can be repeated every quarter and for most patients who receive this treatment, they usually come back for more. BOTOX is an effective, easy and safe way to minimize the appearance of facial wrinkles. Patients consider it a part of their normal beauty routine.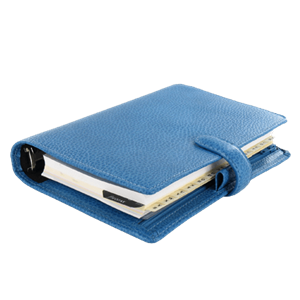 Plan Your Procedure
Procedure Recovery Location

Out-Patient
Contact Us
BOTOX® is a very popular and effective way to treat facial wrinkles and help restore the youthfulness back into the skin. If you're considering this treatment, schedule a consult at our San Diego practice today.
Related Procedures