IPL (Intense Pulsed Light) photo rejuvenation is a cosmetic procedure that is commonly performed at Moradi MD in San Diego, CA, using sophisticated laser technology. The IPL targets the cells that cause pigmentation, sun damage and redness of the skin. This can be an effective treatment method for patients who are suffering from sun damage and overexposure to UV rays. It can also improve pore size and discoloration. All pigment therapy treatments are performed by Dr. Moradi's Registered Nurses.
IPL
Photo rejuvenation is a non-invasive procedure. With IPL, the doctor or the RN utilizes pulses of light strong enough to improve the look of pigmentation, redness and sun damage. Typically, cold gel is applied to the skin to help with any discomfort. The eyes are also protected from the intense light. The average treatment only takes about 30 minutes. Patients are able to return to their normal routine with sun protection after treatment.
VBeam
Moradi MD is proud to offer patients VBeam® laser skin therapy – a facial rejuvenation option that provides treatment for mild vascular conditions, such as rosacea, vascular lesions, warts, and more. The VBeam® technology is referred to as a vascular laser because it targets and dilates the blood vessels, honing in on the hemoglobin, or red blood cells, that cause pigmentation irregularities to arise. The laser is a combination of both pulsed light and dye that are delivered simultaneously, shooting different colored light beams into the treated area to normalize the coloring; thus, making it an effective treatment for rosacea and even wounds that leave behind red marks on the skin.
PDT
Photodynamic therapy (PDT) is a treatment that uses photosensitizing light and a special chemical (drug) to treat certain skin conditions such as acne, or certain skin cancers by destroying the blood vessels under the skin. PDT is performed during a short office visit and is successful because of its precise targeting of the infected area. The chemical agent is first applied and then the light is used to target and activate the medication. Sometimes, this procedure is also referred to as "blue light" treatment.
Reviews
"I have been going to Dr. Moradi's office for many years. He along with his staff are so welcoming and provide many wonderful services. Recently I started seeing Becca and she is wonderful! I highly recommend their office."
- C.D. /
Yelp /
Apr 10, 2019
"I went in to consult with Josalynn and she offered her unbiased opinion and did not try to up-sell me on anything. She was respectful, knowledgeable, and professional. Based on my skin concerns, we decided on a mid-level chemical peel to get rid of mainly dry, discolored, and dull-looking skin. I've received many compliments after one treatment. I am anxious to see how my skin will look after the second. I trust Josaylnn's work and will definitely be back to receive more treatments. Satisfied customer :)"
- N.M. /
Yelp /
Jan 07, 2020
"As a fairly long-term patient (5+ years) of Dr. Moradi, I can honestly say that he's a doctor I actually look forwarding to seeing! He's absolutely wonderful in every regard from his gentle and caring bedside manner to his professionalism and expertise. He thoroughly listens to your wishes and concerns without rushing the appointment, spending the appropriate amount of time and as much time as required to achieve successful results. I only trust Dr. Moradi with cosmetic treatments. He's sincere, genuine and passionate about his work. I'm always reassured that I may return following any treatment if I'm not completely satisfied with the results and I feel like an adjustment or touch-up is necessary, often at no additional cost to me.Dr. Moradi also has an excellent staff. They all work so well together. I give them just as much of a shoutout. A well rounded fully dedicated staff with a PA, registered nurse and aestheticians. My experiences have always been positive. Veronica, Dr. Moradi's right hand, is very helpful and pleasant. The front office gals are also amazing. They have an important job having the first contact with patients and making the first impression.They run a tight ship running it smoothly and efficiently. They're quite punctual. Rarely have I ever had to wait. In fact, I get taken back into a room before my appointment time whenever I arrive and check in early. Unheard of at most doctor offices! I can't rave enough about Dr. Moradi and company. I'm so grateful and thankful for them. I always leave an appointment feeling refreshed! They're just the best!!!"
- T.G. /
Google /
Dec 19, 2019
"I had my first visit with Dr. Moradi today and I have to say I was impressed and will be a returning client. I was going to a very good plastic surgery office in Del Mar for botox and filler but lately had been feeling that they took my business for granted and they weren't really taking the time to properly administer my treatment. Dr. Moradi's office was beautiful and I didn't have to deal with the attitude of my previous place. Dr. Moradi is very knowledgeable about the different types of filler and took the time to educate me on the treatments I wanted done and had zero interest in just quickly injecting me and taking my payment. He advised me on the best course of action and did a very skilled job at administering botox in my forehead and radiesse in my cheeks. I am over the moon with my results. Very happy to have found an office like this so close to home."
- N.P. /
Yelp /
Dec 11, 2019
"LA LA LA LOVE THIS PLACE and the people."
- E.R. /
Google /
Nov 16, 2019
Previous
Next
Treatment can only last for 20 minutes or less depending on the skin condition. Usually, more than one session is required. The results are gradual and optimal results may be seen after several months. There may be discomfort during treatment and pain may be present but tolerable – similar to a slight sting of a rubber band snap. After treatment, the skin may appear reddish with slight swelling and blotchiness. These normally disappear after a few hours. It is very important to adhere to doctor's post-treatment advise when it comes to care.
Improvements are noticeable even after the initial treatment but optimal results may be evident after several months. The positive results of this laser treatment are gradual as the skin must be given time to heal to avoid any complications. There is no standard recovery time as patient's condition can greatly vary.
It is recommended for patients who are scheduled for an IPL photo treatment to refrain from tanners and exposure to sun 1 month prior to schedule. There are also medications that must be avoided such as minocycline, tetracycline, doxycycline or Retin-A/Renova a few weeks before schedule. These precautions minimize any risks of complications and reactions the laser light may cause.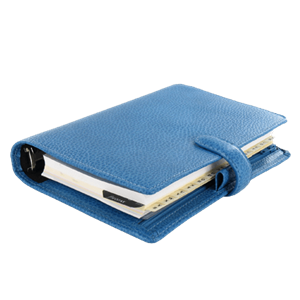 Plan Your Procedure
Procedure Recovery Location

Out-Patient
Contact Us
If you are experiencing the damaging effects of overexposure to the sun, then IPL photo rejuvenation can offer potential restoration to your skin. Schedule an appointment at our San Diego office today to learn more about your options.
Related Procedures