Cellulite is concentrated fat cells that group together to produce dimples or lines on the skin, typically found around the thighs and buttocks. Almost every individual, especially women, suffer from cellulite that can be extremely difficult to get rid of with diet and exercise alone. Plastic Surgeon, Dr. Amir Moradi at Moradi MD in San Diego, CA, is proud to offer nonsurgical alternatives to liposuction that address these problem areas. Each of these treatment options are performed by a Registered Nurse, licensed Aesthetician, or certified Physician Assistant. Advanced technology like Velashape® and ZWave, allow us to perform safe and noninvasive cellulite reductions procedures.
Reviews
"I have been going to Dr. Moradi's office for many years. He along with his staff are so welcoming and provide many wonderful services. Recently I started seeing Becca and she is wonderful! I highly recommend their office."
- C.D. /
Yelp /
Apr 10, 2019
"I visited Dr. Moradi last month for my first time (ever) for preventative BOTOX. I had heard such great things about Dr. Moradi (I am originally from North County SD) and decided to make the trip to his office. It was well worth it. He made me feel so comfortable and his staff was amazing as well. I didn't have to ask for numbing cream which I know is a common concern for many individuals. Also, due to this being a preventative procedure, the soft lines between my brows were used with the perfect amount of BOTOX. I am not "frozen" and the lines have dissipated greatly since my procedure, about 3 weeks ago now. I will be trying to make another appointment soon in order to fill the remaining forehead lines and possibly under eye circles. Thank you. Dr. Moradi and staff for your attention to detail and overall patient communication."
- J.M. /
Yelp /
Mar 14, 2020
"MoradiMD +Cooltone Satisfaction - I have known and trusted Dr. Moradi and his staff for years! They are knowledgeable, kind and true professionals. I just started my series of the brand new CoolTone treatment yesterday and can already feel it working. Can't wait to see my final results!!"
- S. /
RealSelf /
Mar 12, 2020
"Where do I even start? First off, I have been coming to Dr. Moradi for several years and he has always met or exceeded my expectations in that he is very skilled, has always given me his honest opinion, excellent advice, and has the utmost integrity. As for my most recent visit, let me start with this: Veronica is THE BEST! She always makes sure I am comfortable and nice & numb for any facial procedure. She is so sweet, warm, and kind - and during this visit she gave me a tip for a potential $100 discount, which worked out for me, yay! Dr. Moradi, as usual, was very gentle and completed my procedures quickly and skillfully. Honestly, I have never left his office anything other than completely satisfied and today was no different. In fact the very next day I was even MORE happy with my results, as I noticed he did not leave a single mark or bruise on me. (If you have ever had injectables, you know some bruising or marks on the skin are to be expected.) I continued to be amazed by Dr. Moradi's expertise and eye for giving me a beautiful, natural look. Thank you Dr. Moradi, Veronica, and all the office staff, I appreciate you!"
- D.S. /
Yelp /
Feb 19, 2020
"I just need to RAVE about Dr Moradi, Veronica and staff once more! They are bar none in knowledge, service, follow through and caring for their clients. Veronica is just as incredible as I've said before and really makes sure whatever is done is right for the client and just really knows her stuff! Dr Moradi is kind, compassionate and the best at what he does in any procedure or service desired and makes sure that his clients are happy. He takes the time to explain options and reasonings for such and works with the clients for optimal results. There's no reason someone wouldn't want to be back again and there's a reason their clients tell everyone about them. Absolutely the BEST!"
- S.M. /
Yelp /
Feb 19, 2020
Previous
Next
VelaShape® is a nonsurgical alternative to liposuction that utilizes a combination of different technologies to target the cellulite as well as offer size reduction to the treated area. The revolutionary elosTM combination of Bi­Polar Radio Frequency (RF), Infrared Light Energy, and Vacuum and Mechanical Massage allows us to deliver sophisticated energy to the target area. This process results in a deep heating of fat cells, their surrounding connective tissue, and the underlying dermal collagen fillers. At the same time, the vacuum and massage rollers smooth out the skin to ensure that heat energy is delivered safely, efficiently, and uniformly. The combination of such technology helps to increase the metabolism of stored energy, increase lymphatic drainage, reduce the amount of fat, and smooth out the skin's appearance.
ZWave treatment is a quick and generally comfortable experience for patients, lasting for typically 10 – 20 minutes. During this time, the ZWave device is administered to the desired areas, where it will deliver high­-energy radial acoustic waves. This energy addresses the appearance of cellulite by improving blood circulation in the treatment area, stimulating collage formation, encouraging lymphatic drainage, and improving skin elasticity and firmness. It is important to note that optimal results will appear if the recommended treatment plan is adhered to, which generally involves 10 sessions, twice a week for a duration of 5 weeks total. After the 5 week period, patients should begin to see noticeable results.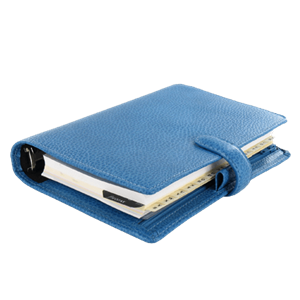 Reduce Your Cellulite Today
If you've been suffering from the common issue of cellulite that doesn't respond to diet or exercise, then a minimally-invasive cellulite reduction procedure offered at Moradi MD could be the answer. Schedule a consult with our body contouring experts to determine the right treatment for you.
Related Procedures