At our San Diego plastic surgery office, we are proud to present women with new treatments to help restore the function, appearance, and sensation of the vaginal area. Our Certified Physician Assistant Audrey offers the advanced ThermiVa and Femme 360 vaginal rejuvenation systems, the unique technologies that use radio frequency to heat and tighten the external and internal vaginal region. Weight loss, childbirth, aging, and menopause are just a few of the reasons that cause physical and functional changes, such as dryness and vaginal laxity. ThermiVa and Femme 360 work to correct these by restoring the external appearance and also improve internal tightness and function. By heating the internal and external vaginal tissue, ThermiVa and Femme 360 work to stimulate the body's natural production of collagen, which rejuvenates the tissue. Our patients have experienced improvement in tightening, lubrication, ability to reach orgasm and improvement in stress incontinence.
Vaginal rejuvenation is one of the fastest growing cosmetic procedures today. Audrey is available for complimentary private consultations to discuss both ThermiVa and Femme 360.
Reviews
"I have been going to Dr. Moradi's office for many years. He along with his staff are so welcoming and provide many wonderful services. Recently I started seeing Becca and she is wonderful! I highly recommend their office."
- C.D. /
Yelp /
Apr 10, 2019
"I visited Dr. Moradi last month for my first time (ever) for preventative BOTOX. I had heard such great things about Dr. Moradi (I am originally from North County SD) and decided to make the trip to his office. It was well worth it. He made me feel so comfortable and his staff was amazing as well. I didn't have to ask for numbing cream which I know is a common concern for many individuals. Also, due to this being a preventative procedure, the soft lines between my brows were used with the perfect amount of BOTOX. I am not "frozen" and the lines have dissipated greatly since my procedure, about 3 weeks ago now. I will be trying to make another appointment soon in order to fill the remaining forehead lines and possibly under eye circles. Thank you. Dr. Moradi and staff for your attention to detail and overall patient communication."
- J.M. /
Yelp /
Mar 14, 2020
"MoradiMD +Cooltone Satisfaction - I have known and trusted Dr. Moradi and his staff for years! They are knowledgeable, kind and true professionals. I just started my series of the brand new CoolTone treatment yesterday and can already feel it working. Can't wait to see my final results!!"
- S. /
RealSelf /
Mar 12, 2020
"Where do I even start? First off, I have been coming to Dr. Moradi for several years and he has always met or exceeded my expectations in that he is very skilled, has always given me his honest opinion, excellent advice, and has the utmost integrity. As for my most recent visit, let me start with this: Veronica is THE BEST! She always makes sure I am comfortable and nice & numb for any facial procedure. She is so sweet, warm, and kind - and during this visit she gave me a tip for a potential $100 discount, which worked out for me, yay! Dr. Moradi, as usual, was very gentle and completed my procedures quickly and skillfully. Honestly, I have never left his office anything other than completely satisfied and today was no different. In fact the very next day I was even MORE happy with my results, as I noticed he did not leave a single mark or bruise on me. (If you have ever had injectables, you know some bruising or marks on the skin are to be expected.) I continued to be amazed by Dr. Moradi's expertise and eye for giving me a beautiful, natural look. Thank you Dr. Moradi, Veronica, and all the office staff, I appreciate you!"
- D.S. /
Yelp /
Feb 19, 2020
"I just need to RAVE about Dr Moradi, Veronica and staff once more! They are bar none in knowledge, service, follow through and caring for their clients. Veronica is just as incredible as I've said before and really makes sure whatever is done is right for the client and just really knows her stuff! Dr Moradi is kind, compassionate and the best at what he does in any procedure or service desired and makes sure that his clients are happy. He takes the time to explain options and reasonings for such and works with the clients for optimal results. There's no reason someone wouldn't want to be back again and there's a reason their clients tell everyone about them. Absolutely the BEST!"
- S.M. /
Yelp /
Feb 19, 2020
Previous
Next
ThermiVa and Femme 360 are non-surgical and use radio frequency heat to increase tightening of the internal and external vaginal tissue. You may feel heat, but nothing that is ever uncomfortable. There is no downtime. Swimming at the pool, a game of tennis or going for a run is all just fine immediately after your treatment. Sex is also encouraged that day/night to help with the tightening process.
Thermiva and Femme 360 are non-invasive, non-surgical feminine rejuvenation treatments without any downtime. It is an in-office treatment that can take up to 30 minutes. You will be able to resume all daily activities following the procedure. 3 treatments are recommended for optimal results, and most patients will see noticeable improvement after the first session.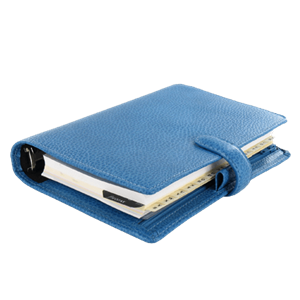 ThermiVa and Femme 360 is feminine rejuvenation with radio frequency. The treatment helps with intimate health.
* There is no downtime
*The treatment is painless
*Results can be immediate
ThermiRF is a new FDA approved device that uses radiofrequency (RF) energy to heat up the deep layers of the skin from inside the body. Using more controlled and carefully monitored delivery of energy right where it is needed most, tightening the tissues underneath the skin. Because the heat is not delivered on top of the skin, there is much less discomfort for the patient and superior results are achieved.
Patients will get their best results if they have three treatments followed by an annual touch-up treatment. Natural aging will continue and significant weight changes can alter the results. Pregnancy and childbirth will also diminish the results, but another set of ThermiVa treatments can restore the patient.
For more information on the vaginal rejuvenation procedures offered by Certified Physician Assistant Audrey at the San Diego plastic surgeon office of Moradi MD, we invite you to call our office to schedule your private consultation to learn more.