At our San Diego plastic surgery office, we are proud to present women with new treatments to help restore the function, appearance, and sensation of the vaginal area. Our Certified Physician Assistant Audrey offers the advanced ThermiVa and Femme 360 vaginal rejuvenation systems, the unique technologies that use radio frequency to heat and tighten the external and internal vaginal region. Weight loss, childbirth, aging, and menopause are just a few of the reasons that cause physical and functional changes, such as dryness and vaginal laxity. ThermiVa and Femme 360 work to correct these by restoring the external appearance and also improve internal tightness and function. By heating the internal and external vaginal tissue, ThermiVa and Femme 360 work to stimulate the body's natural production of collagen, which rejuvenates the tissue. Our patients have experienced improvement in tightening, lubrication, ability to reach orgasm and improvement in stress incontinence.
Vaginal rejuvenation is one of the fastest growing cosmetic procedures today. Audrey is available for complimentary private consultations to discuss both ThermiVa and Femme 360.
Reviews
"I have been going to Dr. Moradi's office for many years. He along with his staff are so welcoming and provide many wonderful services. Recently I started seeing Becca and she is wonderful! I highly recommend their office."
- C.D. /
Yelp /
Apr 10, 2019
"Dr. Moradi and staff are absolutely AMAZING! I am a NICU/ Labor and Delivery nurse. I was also married to an OBGYN for 18 years. We owned our own practice and I managed our practice for several years. We always believed that the reason we thrived was because patients did us the favor of choosing us to care for them! There are so many doctors to chose from especially here in California. For myself and my four children I've always believed that no matter what it takes it is important to find the BEST! Dr. Moradi is better than the best! He is highly educated, skilled, and compassionate.  Dr. Moradi has done procedures on me that make me look 15 years younger. I'm a less is best kind of person who is confident and secure in all aspects of my life. I just want to continue to look and feel on the outside as youthful as I do on the inside! Dr. Moradi has told me I didn't need things done that I thought I might need.  He is so honest, and caring and understanding! I've worked around many doctors and never have found one as wonderful as Dr. Moradi! Thank you Dr. Moradi and Staff!"
- R.S. /
Yelp /
Jun 13, 2019
"I wouldn't trust my face to anyone else. I have been going to Dr Moradi for over 10 years. He literally is a genius and won't mess you up. He never tries to do too much. Will make you look like a better version of yourself."
- S.S. /
Yelp /
Jun 10, 2019
"I had such a wonderful experience at Dr. Moradi's office! I recieved treatment from Josalynn. She is absolutely wonderful. I went in for an eyebrow wax (turned out amazing), hydro-jelly facial, and micro-derm. It was my first experience with a facial and micro-derm. Josalynn explained everything to me and continously asked if I was okay. It made the experience that much better. The entire process felt like a mini vacation and my skin felt absolutely amazing afterwards! I can't thank her enough for her professionalism and providing me with such a wonderful experience!"
- T.S. /
Yelp /
Jun 07, 2019
"I have been going to Dr. Moradi for botox for awhile and I like everything about him. He's not aggressive, he pays attention to detail, and he listens carefully to my concerns. I've had other treatments by staff in his office and they have all been the best in every way. I highly recommend Dr. Moradi and his team."
- P.P. /
Yelp /
May 17, 2019
Previous
Next
ThermiVa and Femme 360 are non-surgical and use radio frequency heat to increase tightening of the internal and external vaginal tissue. You may feel heat, but nothing that is ever uncomfortable. There is no downtime. Swimming at the pool, a game of tennis or going for a run is all just fine immediately after your treatment. Sex is also encouraged that day/night to help with the tightening process.
Thermiva and Femme 360 are non-invasive, non-surgical feminine rejuvenation treatments without any downtime. It is an in-office treatment that can take up to 30 minutes. You will be able to resume all daily activities following the procedure. 3 treatments are recommended for optimal results, and most patients will see noticeable improvement after the first session.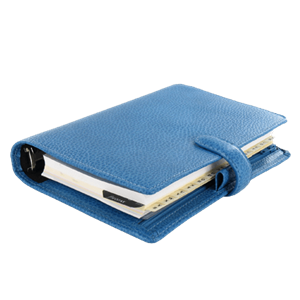 ThermiVa and Femme 360 is feminine rejuvenation with radio frequency. The treatment helps with intimate health.
* There is no downtime
*The treatment is painless
*Results can be immediate
ThermiRF is a new FDA approved device that uses radiofrequency (RF) energy to heat up the deep layers of the skin from inside the body. Using more controlled and carefully monitored delivery of energy right where it is needed most, tightening the tissues underneath the skin. Because the heat is not delivered on top of the skin, there is much less discomfort for the patient and superior results are achieved.
Patients will get their best results if they have three treatments followed by an annual touch-up treatment. Natural aging will continue and significant weight changes can alter the results. Pregnancy and childbirth will also diminish the results, but another set of ThermiVa treatments can restore the patient.
For more information on the vaginal rejuvenation procedures offered by Certified Physician Assistant Audrey at the San Diego plastic surgeon office of Moradi MD, we invite you to call our office to schedule your private consultation to learn more.