A chin augmentation is a procedure that addresses the recession or flatness of the chin by adding volume to it. Plastic Surgeon, Dr. Amir Moradi specializes in chin implants that are typically constructed out of synthetic materials and shaped according to each patient's needs and desires. Once the implant is complete, the jaw line will show more visible signs of definition and the overall chin appearance will be more full. This is an ideal procedure for those who are experiencing signs of aging or are in need of an overall aesthetic boost. To learn more, call Moradi MD in San Diego, CA, to schedule a consultation.
During chin augmentation, the implant is positioned over the bone below the lips. A pocket is created, which will hold the prosthesis in place. Sometimes the bone is shaved to create a groove for the implant. Incisions are commonly placed in two areas that can easily conceal scars – on the underside of the chin or inside the lip, just between where the lower lip meets the gum. The results after this procedure are almost always positive for patients. An experience surgeon will create subtle results, yet dramatic enough to make a significant improvement to a person's self esteem.
Reviews
"I have been going to Dr. Moradi's office for many years. He along with his staff are so welcoming and provide many wonderful services. Recently I started seeing Becca and she is wonderful! I highly recommend their office."
- C.D. /
Yelp /
Apr 10, 2019
"Where do I even start? First off, I have been coming to Dr. Moradi for several years and he has always met or exceeded my expectations in that he is very skilled, has always given me his honest opinion, excellent advice, and has the utmost integrity. As for my most recent visit, let me start with this: Veronica is THE BEST! She always makes sure I am comfortable and nice & numb for any facial procedure. She is so sweet, warm, and kind - and during this visit she gave me a tip for a potential $100 discount, which worked out for me, yay! Dr. Moradi, as usual, was very gentle and completed my procedures quickly and skillfully. Honestly, I have never left his office anything other than completely satisfied and today was no different. In fact the very next day I was even MORE happy with my results, as I noticed he did not leave a single mark or bruise on me. (If you have ever had injectables, you know some bruising or marks on the skin are to be expected.) I continued to be amazed by Dr. Moradi's expertise and eye for giving me a beautiful, natural look. Thank you Dr. Moradi, Veronica, and all the office staff, I appreciate you!"
- D.S. /
Yelp /
Feb 19, 2020
"I just need to RAVE about Dr Moradi, Veronica and staff once more! They are bar none in knowledge, service, follow through and caring for their clients. Veronica is just as incredible as I've said before and really makes sure whatever is done is right for the client and just really knows her stuff! Dr Moradi is kind, compassionate and the best at what he does in any procedure or service desired and makes sure that his clients are happy. He takes the time to explain options and reasonings for such and works with the clients for optimal results. There's no reason someone wouldn't want to be back again and there's a reason their clients tell everyone about them. Absolutely the BEST!"
- S.M. /
Yelp /
Feb 19, 2020
"Omgosh, I have just the MOST wonderful experience with this office.  Everyone is so friendly and accommodating to my hectic schedule. I had my first laser hair removal with Shannon the other day and she was incredibly welcoming and gentle with the treatment! I have had other services there prior to my hair removal,as well as been part of their research trials. Jeanette, Jocelyn and Becca are especially fantastic. I have never felt more comfortable at a doctor's office. I can't wait for my next appointment."
- K.H. /
Yelp /
Feb 10, 2020
"I came here almost 4 years ago after being recommended highly from a close friend. Dr Moradi & staff are the real deal! The front staff treats you like they have know you as a client for ages...just the friendliest! Now, Veronica...she's is just fantastic! So knowledgeable, calm and always so helpful with any questions or needs I might bring up! It's no wonder she is Dr. Moradi's right hand, I just can't say enough good things about her! Dr. Moradi himself really gives you ...all the confidence you need and is so honest, kind and puts the client first! In fact, I was having a conversation with another friend of mine, and she was telling me about her dr, etc etc...I stopped her and asked who it was and low and behold it was Dr Moradi! I exclaimed 'I knew it!'!! You know you've found a great Dr and staff when someone else is talking about theirs in such a good manner and you know it's the same Dr!! I will be a client for life! Thank you Dr. Moradi, Veronica and staff, y'all are amazing!"
- S.S. /
Facebook /
Jan 29, 2020
Previous
Next
Chin implant surgery may use either a local anesthesia or general anesthesia depending on the surgical case. The procedure is performed in an accredited surgical facility. It may last up to 2 hours. A liquid diet is usually recommended in the first 3 days to avoid any pressure around the chin as the sutures are sensitive until healed. The patient is allowed only light activities until the second week. There will be numbness on the area surrounding the implant. While this is normal, the sensation will gradually improve as weeks pass. As with any implant surgery, it generally takes up to a full year for the implant to settle into position and create a final outcome that is soft, natural and normal in feeling.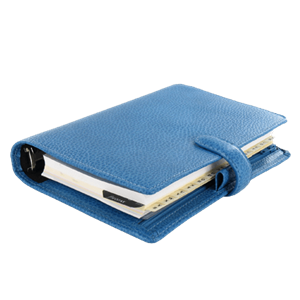 Plan Your Procedure
Procedure Recovery Location

Out-Patient
Contact Us
Achieve a Defined Jawline
If you have an asymmetrical chin, then a chin augmentation can bring dramatic improvement. Let our fantastic team at Moradi MD in San Diego, CA, help you achieve the look you've always wanted. Call our office today to schedule a consultation.
Related Procedures