Eye surgery, also referred to as a blepharoplasty, is performed to correct the skin of the upper eyelid that can thin and become excessive over time, while the lower eyelid skin can lose elasticity and cause puffiness. This can create fat pouches that can become pronounced, causing bags beneath the eyes. At Moradi M.D. in San Diego, CA, Plastic Surgeon, Dr. Amir Moradi utilizes blepharoplasty, or eyelid surgery, to bring about subtle rejuvenation to the eye area. With this treatment, patients can look and feel years younger. Interested patients are asked to contact Moradi M.D. to schedule a complimentary consultation to learn more.
Reviews
"I have been going to Dr. Moradi's office for many years. He along with his staff are so welcoming and provide many wonderful services. Recently I started seeing Becca and she is wonderful! I highly recommend their office."
- C.D. /
Yelp /
Apr 10, 2019
"I visited Dr. Moradi last month for my first time (ever) for preventative BOTOX. I had heard such great things about Dr. Moradi (I am originally from North County SD) and decided to make the trip to his office. It was well worth it. He made me feel so comfortable and his staff was amazing as well. I didn't have to ask for numbing cream which I know is a common concern for many individuals. Also, due to this being a preventative procedure, the soft lines between my brows were used with the perfect amount of BOTOX. I am not "frozen" and the lines have dissipated greatly since my procedure, about 3 weeks ago now. I will be trying to make another appointment soon in order to fill the remaining forehead lines and possibly under eye circles. Thank you. Dr. Moradi and staff for your attention to detail and overall patient communication."
- J.M. /
Yelp /
Mar 14, 2020
"MoradiMD +Cooltone Satisfaction - I have known and trusted Dr. Moradi and his staff for years! They are knowledgeable, kind and true professionals. I just started my series of the brand new CoolTone treatment yesterday and can already feel it working. Can't wait to see my final results!!"
- S. /
RealSelf /
Mar 12, 2020
"Where do I even start? First off, I have been coming to Dr. Moradi for several years and he has always met or exceeded my expectations in that he is very skilled, has always given me his honest opinion, excellent advice, and has the utmost integrity. As for my most recent visit, let me start with this: Veronica is THE BEST! She always makes sure I am comfortable and nice & numb for any facial procedure. She is so sweet, warm, and kind - and during this visit she gave me a tip for a potential $100 discount, which worked out for me, yay! Dr. Moradi, as usual, was very gentle and completed my procedures quickly and skillfully. Honestly, I have never left his office anything other than completely satisfied and today was no different. In fact the very next day I was even MORE happy with my results, as I noticed he did not leave a single mark or bruise on me. (If you have ever had injectables, you know some bruising or marks on the skin are to be expected.) I continued to be amazed by Dr. Moradi's expertise and eye for giving me a beautiful, natural look. Thank you Dr. Moradi, Veronica, and all the office staff, I appreciate you!"
- D.S. /
Yelp /
Feb 19, 2020
"I just need to RAVE about Dr Moradi, Veronica and staff once more! They are bar none in knowledge, service, follow through and caring for their clients. Veronica is just as incredible as I've said before and really makes sure whatever is done is right for the client and just really knows her stuff! Dr Moradi is kind, compassionate and the best at what he does in any procedure or service desired and makes sure that his clients are happy. He takes the time to explain options and reasonings for such and works with the clients for optimal results. There's no reason someone wouldn't want to be back again and there's a reason their clients tell everyone about them. Absolutely the BEST!"
- S.M. /
Yelp /
Feb 19, 2020
Previous
Next
Eyelid Surgery Surgical Technique
The procedure may either be performed on the upper eyelid only or the lower lid or both. There will be a difference in approaches when it comes to the upper and lower eyelids but the method is similar; removing any loose skin or tissue, and extracting or repositioning the fat deposit. There will also be separate incisions spots. It is important to understand that this will not help with other cosmetic issues such as crow's feet, wrinkles or dark circles. The results of an eyelid surgery are fairly isolated within the upper and lower lid section only. There are other procedures that can be combined, for example, the use of BOTOX®, to create a maximized outcome.
The most common problem with the upper eyelid is excess skin that droops and hangs over the eyes. Not only does this look unappealing, but it can also obstruct vision for a patient. The doctor will create an incision along the natural fold of the eyelid and extract any excess fat and tissue to remove any bulges. Once done, excess skin will also be trimmed and the cut will be closed with fine sutures. There are cases when fat tissues are only repositioned instead of excised.
There are two options for incisions when it comes to lower eyelid surgery. This treatment will improve any appearance of bulging and sagging below the eye. Incisions may be made just slightly below the lash line and excess fat, tissue or skin will be excised. If the skin has retained good elasticity, a transconjunctival incision may be a better option as the cut is made inside the lower eyelid, which effectively makes any resulting scar concealed. A lower lid lift does not necessarily improve the dark circles that may occur under the eyes. The surgeon may recommend combining a lower blepharoplasty with another procedure such as a chemical peel or an injectable filler.
Eyelid Surgery During/After Surgery
Eyelid surgery is performed with general anesthesia. If the procedure involves both upper and lower eyelids, the plastic surgeon will typically manage the upper eyelid first. On average, it takes 1-2 hours to complete the operation. The patient will be sent home for recovery. For the first few days, there will be swelling and discoloration around the area. It is advised that the head is elevated for the first few days. Pain medications and antibiotics will be prescribed to manage the initial discomfort. Strenuous activities must also be restricted.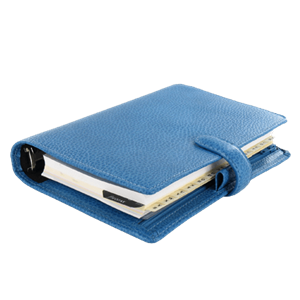 Plan Your Procedure
Procedure Recovery Location

Out-Patient
Contact Us
If your eyes are feeling and looking tired, a blepharoplasty can be an effective way to address the sagging and loose skin around them. If you're interested in adding potential years back to your look, contact Moradi MD today to schedule a free consultation.
Related Procedures