Laser vein treatments can be an effective way to address spider veins that occur typically in the legs and thighs. Spider veins form when their blood vessels become overstretched. Plastic Surgeon, Dr. Amir Moradi at Moradi MD in San Diego, CA, utilizes the Gentle YAG laser to target and deliver intense heat waves into the effected veins. This causes the blood vessels to collapse and absorb back into the body. Deep penetration with minimal scattering of laser energy makes Gentle YAG laser therapy ideal for all skin types, particularly tanned and dark skin. Thanks to the pulse durations and multiple spot sizes, the Gentle YAG leg and facial vein treatment capabilities rival pulse dye technology. Thus, it is the only laser of its kind patented and cleared by the FDA to treat veins.
Reviews
"I have been going to Dr. Moradi's office for many years. He along with his staff are so welcoming and provide many wonderful services. Recently I started seeing Becca and she is wonderful! I highly recommend their office."
- C.D. /
Yelp /
Apr 10, 2019
"Besides a beautiful office and high tech procedures, Dr. Moradi's practice is much more than this.  Moradi MD is also involved in many clinical research studies, has achieved many rewards for excellence and he is a top plastic surgeon in his field.  He has a wonderful, caring staff that are always welcoming, friendly and responsive to concerns before and after any procedure, no matter how small.Having been a patient of Dr. Moradi's for a least 16 years now, and as I turn 69, I am still excited about the natural and healthy look he has helped me maintain as I move into a more mature self.Besides his experienced Botox injections, I finally too the plunge and am extremely happy with the filler applied in my sunken temples and then the next year was bold enough to have filler in my cheekbones.  What amazing results the filler, when applied expertly, has made to the soft fullness in my face.  Additionally I had not known this but Botox can also be used on the neck bands giving a beautiful neck line which I have also been so pleased with the results.My all time favorite is the LaseMD.  This laser treatment removes dark spots, evens skin tone, plumps up my skin and stimulates collagen.  I always purchase a package of three treatments and go when it is convenient for me.  Face, hands and going to get brave and do my chest later.When I was considering doing this review I not only wanted to comment on the excellence of everyone at Moradi MD but also mention the aesthetic eye to form and balance Dr. Moradi has when evaluating and treating his patients.  He also fixed my crooked smile with a bit of Botox and I was surprised at the wonderful results.  No more crooked smile in family photos or me not smiling at all to hide this defect.What ever your aesthetic concerns are, you can be assured of the support and care you receive as a patient of the Moradi experience."
- J.F. /
Yelp /
Nov 22, 2020
"I've been Dr. Moradi patient for couple years. I don't trust other Dr. but him with my face. I also have done laser for face treatment I think it's called Moradi Laser Package and  face laser hair removal this year with Becca, she's absolutely my favourite. She's very professional, honest, and friendly. I felt very comfortable doing other sensitive treatments with her like I think it's called  Femm 360 machine. I trust her option blindly as I know she'll be telling the truth if I need this treatment or not. I've tried last year a face chemical peeling with Magdalene, she was awesome. I hope this review helps. Thanks"
- N.C. /
Yelp /
Oct 15, 2020
"My husband and I get regular facials. Service is excellent. Estheticians are knowledgeable, professional and caring. We always leave with glowing skin."
- A.M. /
Facebook /
Oct 01, 2020
"I visited Dr. Moradi last month for my first time (ever) for preventative BOTOX. I had heard such great things about Dr. Moradi (I am originally from North County SD) and decided to make the trip to his office. It was well worth it. He made me feel so comfortable and his staff was amazing as well. I didn't have to ask for numbing cream which I know is a common concern for many individuals. Also, due to this being a preventative procedure, the soft lines between my brows were used with the perfect amount of BOTOX. I am not "frozen" and the lines have dissipated greatly since my procedure, about 3 weeks ago now. I will be trying to make another appointment soon in order to fill the remaining forehead lines and possibly under eye circles. Thank you. Dr. Moradi and staff for your attention to detail and overall patient communication."
- J.M. /
Yelp /
Mar 14, 2020
Previous
Next
Most patients with spider veins are eligible candidates for the Gentle YAG laser treatment. Ideal candidates should meet the following criteria:
Are not pregnant
Are not currently on Accutane (isotretinoin) therapy
Do not have a history of light-triggered seizures
Do not have a history of photosensitivity (allergy or strong sensitivity to light)
Do not have implanted medical devices such as pacemakers, cardioverters, etc.
Before the treatment begins, the Asethetician will cover the patient's eyes with protective eyewear. Once the patient is ready, the Asethetician will pass the laser handpiece over the areas of the body that have visible blood vessels. The Gentle YAG laser system applies multiple wavelengths of light that can are absorbed by the blood vessel, which destroy the spider vein for a smoother appearance to the skin.
Discomfort during the GentleYAG laser treatment can be lessened during the procedure by applying ice packs or a topical anesthetic before the procedure begins. After the treatment is complete, patients are sent home with specific instructions for post-treatment care. Compression stockings or support hosiery are recommended for patients up to a week after the treatment. Strenuous exercise will need to be avoided for the first week, though walking is encouraged. In order to achieve optimal results, 3 – 6 treatment sessions, at 6 – 8 week intervals may be required. Results can be appreciated 6 – 8 weeks after treatment.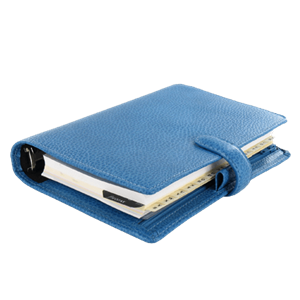 Laser vein treatment can be an effective way to treat spider veins that cause insecurity and lack of confidence. If you're seeking for a way to restore your appearance, schedule a consult today at our San Diego office. We would love to meet with you and inform you about the many treatment options that are available at our practice.
Related Procedures