Laser vein treatments can be an effective way to address spider veins that occur typically in the legs and thighs. Spider veins form when their blood vessels become overstretched. Plastic Surgeon, Dr. Amir Moradi at Moradi MD in San Diego, CA, utilizes the Gentle YAG laser to target and deliver intense heat waves into the effected veins. This causes the blood vessels to collapse and absorb back into the body. Deep penetration with minimal scattering of laser energy makes Gentle YAG laser therapy ideal for all skin types, particularly tanned and dark skin. Thanks to the pulse durations and multiple spot sizes, the Gentle YAG leg and facial vein treatment capabilities rival pulse dye technology. Thus, it is the only laser of its kind patented and cleared by the FDA to treat veins.
Reviews
"I have been going to Dr. Moradi's office for many years. He along with his staff are so welcoming and provide many wonderful services. Recently I started seeing Becca and she is wonderful! I highly recommend their office."
- C.D. /
Yelp /
Apr 10, 2019
"Where do I even start? First off, I have been coming to Dr. Moradi for several years and he has always met or exceeded my expectations in that he is very skilled, has always given me his honest opinion, excellent advice, and has the utmost integrity. As for my most recent visit, let me start with this: Veronica is THE BEST! She always makes sure I am comfortable and nice & numb for any facial procedure. She is so sweet, warm, and kind - and during this visit she gave me a tip for a potential $100 discount, which worked out for me, yay! Dr. Moradi, as usual, was very gentle and completed my procedures quickly and skillfully. Honestly, I have never left his office anything other than completely satisfied and today was no different. In fact the very next day I was even MORE happy with my results, as I noticed he did not leave a single mark or bruise on me. (If you have ever had injectables, you know some bruising or marks on the skin are to be expected.) I continued to be amazed by Dr. Moradi's expertise and eye for giving me a beautiful, natural look. Thank you Dr. Moradi, Veronica, and all the office staff, I appreciate you!"
- D.S. /
Yelp /
Feb 19, 2020
"I just need to RAVE about Dr Moradi, Veronica and staff once more! They are bar none in knowledge, service, follow through and caring for their clients. Veronica is just as incredible as I've said before and really makes sure whatever is done is right for the client and just really knows her stuff! Dr Moradi is kind, compassionate and the best at what he does in any procedure or service desired and makes sure that his clients are happy. He takes the time to explain options and reasonings for such and works with the clients for optimal results. There's no reason someone wouldn't want to be back again and there's a reason their clients tell everyone about them. Absolutely the BEST!"
- S.M. /
Yelp /
Feb 19, 2020
"Omgosh, I have just the MOST wonderful experience with this office.  Everyone is so friendly and accommodating to my hectic schedule. I had my first laser hair removal with Shannon the other day and she was incredibly welcoming and gentle with the treatment! I have had other services there prior to my hair removal,as well as been part of their research trials. Jeanette, Jocelyn and Becca are especially fantastic. I have never felt more comfortable at a doctor's office. I can't wait for my next appointment."
- K.H. /
Yelp /
Feb 10, 2020
"I came here almost 4 years ago after being recommended highly from a close friend. Dr Moradi & staff are the real deal! The front staff treats you like they have know you as a client for ages...just the friendliest! Now, Veronica...she's is just fantastic! So knowledgeable, calm and always so helpful with any questions or needs I might bring up! It's no wonder she is Dr. Moradi's right hand, I just can't say enough good things about her! Dr. Moradi himself really gives you ...all the confidence you need and is so honest, kind and puts the client first! In fact, I was having a conversation with another friend of mine, and she was telling me about her dr, etc etc...I stopped her and asked who it was and low and behold it was Dr Moradi! I exclaimed 'I knew it!'!! You know you've found a great Dr and staff when someone else is talking about theirs in such a good manner and you know it's the same Dr!! I will be a client for life! Thank you Dr. Moradi, Veronica and staff, y'all are amazing!"
- S.S. /
Facebook /
Jan 29, 2020
Previous
Next
Most patients with spider veins are eligible candidates for the Gentle YAG laser treatment. Ideal candidates should meet the following criteria:
Are not pregnant
Are not currently on Accutane (isotretinoin) therapy
Do not have a history of light-triggered seizures
Do not have a history of photosensitivity (allergy or strong sensitivity to light)
Do not have implanted medical devices such as pacemakers, cardioverters, etc.
Before the treatment begins, the Asethetician will cover the patient's eyes with protective eyewear. Once the patient is ready, the Asethetician will pass the laser handpiece over the areas of the body that have visible blood vessels. The Gentle YAG laser system applies multiple wavelengths of light that can are absorbed by the blood vessel, which destroy the spider vein for a smoother appearance to the skin.
Discomfort during the GentleYAG laser treatment can be lessened during the procedure by applying ice packs or a topical anesthetic before the procedure begins. After the treatment is complete, patients are sent home with specific instructions for post-treatment care. Compression stockings or support hosiery are recommended for patients up to a week after the treatment. Strenuous exercise will need to be avoided for the first week, though walking is encouraged. In order to achieve optimal results, 3 – 6 treatment sessions, at 6 – 8 week intervals may be required. Results can be appreciated 6 – 8 weeks after treatment.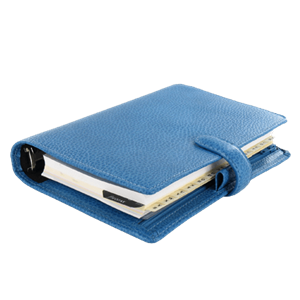 Laser vein treatment can be an effective way to treat spider veins that cause insecurity and lack of confidence. If you're seeking for a way to restore your appearance, schedule a consult today at our San Diego office. We would love to meet with you and inform you about the many treatment options that are available at our practice.
Related Procedures