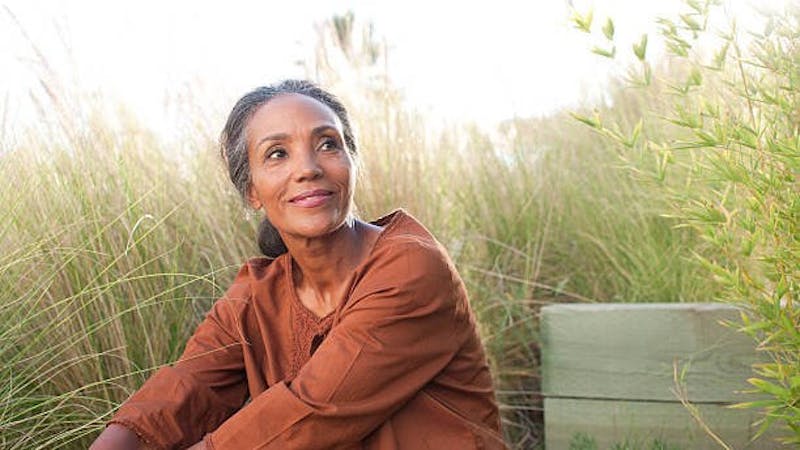 There are some things in life you don't appreciate fully until they're gone: older family members, your youth, the freedom to go places like we did before Covid-19 took over our lives. And, for some of us, it's a strong pelvic floor and the ability to laugh or sneeze without peeing just a little bit. Frankly, that last one may very well be something you not only don't appreciate, but don't even think about until you're changing your pants in the middle of the day.
Female urinary incontinence can be caused by different things, but more likely than not, it's a case of weakened pelvic floor muscles. After pregnancy and childbirth, menopause, excessive weight gain or even chronic constipation, these muscles can become weak, overstretched or damaged like any other set of muscles in the body. When that happens, it's often a short trip to having a little accident when you least expect it.
If your back muscles were letting you down, you would exercise to strengthen them – pelvic floor muscles are no different. Kegel exercises, like those recommended to expecting mothers, are the de facto workout for these issues and, until now, if that didn't help, your other option was undergoing invasive surgery.
But now there is another option: EMsella. EMsella is a first of its kind, non-invasive platform used to strengthen the pelvic floor and restore neuromuscular control "down there" in people who suffer from incontinence. Using high intensity focused electromagnetic (HIFEM) energy, the EMsella platform and stimulates the pelvic floor muscles, causing contractions just as kegel exercises do. It essentially does the kegel exercises for you!
The process couldn't be easier or more comfortable. EMSella patients sit on the EMsella chair fully clothed (no gown or change of clothes required) and the electromagnetic energy will cause contractions in the pelvic muscles. The feeling has been compared to a fluttering sensation, not unpleasant and not painful in any way. Lasting only 30 minutes per session, the process is so fast and discreet that you can schedule a visit during a break from work and squeeze in a quick episode of your favorite show to pass the time.
There is no recovery period for EMsella treatments; it's back to business as usual as soon as you stand up. Some people notice a difference right away, but we recommend all patients schedule a series of six treatments in order to see the greatest results. Combined with personal care at home, EMsella can reduce instances of incontinence and bladder leakage. And, due to the set of muscles EMsella targets, there may be other benefits to EMsella treatments – in fact, the EMsella chair has developed a bit of a reputation in another "personal" area. Certainly, no one could complain if you had a "two birds/one stone" response to EMsella.
It's not a pleasant issue to deal with, but there is no reason why incontinence or bladder leakage should continue to make your days difficult. Dr. Moradi and the team at Moradi M.D. are available to help with your sensitive and personal issues and to offer you the most modern solutions to age old problems. Please contact us via email or call us at (760) 645-1309 to schedule a complimentary consultation.