Restylane is composed of hyaluronic acid, a natural substance that the body produces, useful for smoothing out the skin and offering a more youthful glow. Restylane is a long-lasting dermal filler that is injected into specific areas, often around the mouth and lips. Board-certified Plastic Surgeon, Dr. Amir Moradi, uses this treatment to effectively help reduce the appearance of wrinkles and fine lines. The result restores radiance and smoothness to the skin. This treatment can last up to 6 months or a year. To learn more about Restylane, call Moradi MD in San Diego, CA, to schedule a consultation.
There are different types of Restylane offered at Moradi MD depending on each patient's needs and goals. The following are offered:
Restylane Silk
Restylane Lift
Restylane Defyne
Restylane Refyne
Our skilled medical professionals can help you determine which treatment option is the best for your condition and needs.
Restylane® Reviews
"I've been received Botox and Restylane treatments from Dr. Moradi for approximately 5 years...I'm not sure why it's taken me so long to sit down and write this review, but suffice it to say it's long overdue. I was referred to Dr. Moradi by a friend after a disasterous first experience with Botox at the hands of a high-end "get 'em in, get 'em out" plastic surgeon in La Jolla. Shame on me for not doing my homework as afterward I was left with droopy eyelids and the look of someone who had not slept for a month. Certain I would never go down the Botox path again, at the urging of my friend ("Dr. Moradi is THE BEST...just give him a chance) I gave it one more try. In short, Dr. Moradi is FABULOUS! During my first visit we talked in depth about my previous experience and I relayed to him my fear in giving Botox another try. Never did I feel persuaded, pushed or talked into the procedure and in fact, I'm sure Dr. Moradi would have understood perfectly if I would have simply said "no thanks...I can't do it." After spending about 15 or 20 minutes with Dr. Moradi my instinct told me he was someone I could trust so I agreed to the procedure. Dr. Moradi explained to me why my eyelids drooped and what he was going to do to prevent this from happening again. He also explained why Botox may not be right for me in some areas and suggested we take baby steps in order for me to feel more comfortable. We agreed to start with one syringe and, after a few days to a week I could assess the results and decide whether or not I wanted more at that time or in the future. End result...AMAZING!! My results were phenomenal (no drooping eyelids!) - SO much better than I ever could have hoped for!! The next time I saw Dr. Moradi we went a little further with the Botox and I also had one syringe of Restalyne. Now I see him 2-3 times per year for Botox and every 9 months to a year for Restalyne and I couldn't be happier with the results!! A quick note on his location - I live in the Del Mar area which I would guess is about 12 to 15 miles from Dr. Moradi's office. Quite frankly, I would get on a plane if necessary to see Dr. Moradi - he's just that good! My only hesitation in giving Dr. Moradi such a strong recommendation is that he'll get even busier than he already is and scheduling my appointments will get harder :) Oh well...it's worth it...I know how hard it is to find someone you can trust to produce the results you're looking for.  Take it from me, Dr. Moradi is the one you've been looking for!"
- K.D. /
Yelp /
Apr 21, 2013
"Aging gracefully with the help of this amazing man. I was referred to Dr. Moradi from a friend/client 5 years ago. I have had botox elsewhere and even lip injections. After getting my Botox and Restyline from Dr. Moradi, I see the difference between someone who just does Botox and someone who KNOWS Botox and Restyline. I love how Dr. Moradi tells me when he thinks I don't need something done that I'm asking for. I have never had someone spend so much time on my lips. He injects, manipulates with his hands, injects, manipulates...never giving me duck lips or lumpy lips. I'll be honest. I've had Botox affairs with other people recently that I was referred to cuz they were cheaper. But not the same. I don't get the smoooooth forehead and subtle brow lift with them. I'll gladly spend the money for the best. And after each appointment, he always says, "After 10 days if it's not perfect and you need any touch-ups, give us a call." I've only had to call and ask for a touch-up on a stubborn forehead line of mine a couple of times. Never a question. Happily makes it perfect for me. Love this man and his assistant Veronica! The entire staff's amazing!"
- M.D. /
Yelp /
Dec 21, 2017
Previous
Next
A Restylane treatment is quick and involves precise injection where volume is needed. The practitioner will clean the face thoroughly and then mark the injection areas with ink. A fine needle delivers the solution into the skin gradually to reshape and gain youthful contours. The procedure is pain-free with just slight discomfort of the injection prick that can be helped with a numbing cream that is applied prior to treatment. The quantity that is injected depends on how much volume the injection site needs. If the cheek appears to sag, it is filled in until it creates a lifted appearance that is reminiscent of youth. The duration of treatment may last up to 30 minutes.
What to Expect with Restylane®
The results following a Restylane treatment are immediate. There may be swelling and redness around the treated areas, which will subside after several hours. Patients may resume work immediately but must avoid strenuous activities for about 24 hours. They are also advised not to put any pressure on the face and keep the head elevated so that the filler settles well to achieve the intended contours. Results may last up to one full year. This procedure is safe to repeat to maintain the desired results. For most patients, this is about every 6 months.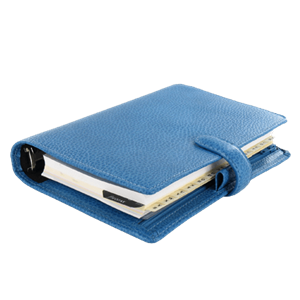 Plan Your Procedure
Procedure Recovery Location

Out-Patient
Contact Us
If you're struggling with the appearance of fine lines and wrinkles on your face, consider Restylane as an ideal treatment method to help restore your facial features. We encourage you to schedule a consult at our San Diego office to help determine your best options and treatment plan.
Related Procedures