Laser skin resurfacing utilizes focused light rays to target the current, damaged layer of skin. The old layer is broken down using the laser in order to promote a fresh, healthier layer to grow in its place. Thanks to the initiation and increase in collagen production from this procedure, the result will produce new radiant skin. It will also produce a younger, smoother, and more even skin tone and complexion. Plastic Surgeon, Dr. Amir Moradi offers different types of laser skin resurfacing depending on the patient's needs and desired outcome. All laser treatments are performed by Dr. Moradi's Certified Physician Assistants.
Reviews
"I have been going to Dr. Moradi's office for many years. He along with his staff are so welcoming and provide many wonderful services. Recently I started seeing Becca and she is wonderful! I highly recommend their office."
- C.D. /
Yelp /
Apr 10, 2019
"I went in to consult with Josalynn and she offered her unbiased opinion and did not try to up-sell me on anything. She was respectful, knowledgeable, and professional. Based on my skin concerns, we decided on a mid-level chemical peel to get rid of mainly dry, discolored, and dull-looking skin. I've received many compliments after one treatment. I am anxious to see how my skin will look after the second. I trust Josaylnn's work and will definitely be back to receive more treatments. Satisfied customer :)"
- N.M. /
Yelp /
Jan 07, 2020
"As a fairly long-term patient (5+ years) of Dr. Moradi, I can honestly say that he's a doctor I actually look forwarding to seeing! He's absolutely wonderful in every regard from his gentle and caring bedside manner to his professionalism and expertise. He thoroughly listens to your wishes and concerns without rushing the appointment, spending the appropriate amount of time and as much time as required to achieve successful results. I only trust Dr. Moradi with cosmetic treatments. He's sincere, genuine and passionate about his work. I'm always reassured that I may return following any treatment if I'm not completely satisfied with the results and I feel like an adjustment or touch-up is necessary, often at no additional cost to me.Dr. Moradi also has an excellent staff. They all work so well together. I give them just as much of a shoutout. A well rounded fully dedicated staff with a PA, registered nurse and aestheticians. My experiences have always been positive. Veronica, Dr. Moradi's right hand, is very helpful and pleasant. The front office gals are also amazing. They have an important job having the first contact with patients and making the first impression.They run a tight ship running it smoothly and efficiently. They're quite punctual. Rarely have I ever had to wait. In fact, I get taken back into a room before my appointment time whenever I arrive and check in early. Unheard of at most doctor offices! I can't rave enough about Dr. Moradi and company. I'm so grateful and thankful for them. I always leave an appointment feeling refreshed! They're just the best!!!"
- T.G. /
Google /
Dec 19, 2019
"I had my first visit with Dr. Moradi today and I have to say I was impressed and will be a returning client. I was going to a very good plastic surgery office in Del Mar for botox and filler but lately had been feeling that they took my business for granted and they weren't really taking the time to properly administer my treatment. Dr. Moradi's office was beautiful and I didn't have to deal with the attitude of my previous place. Dr. Moradi is very knowledgeable about the different types of filler and took the time to educate me on the treatments I wanted done and had zero interest in just quickly injecting me and taking my payment. He advised me on the best course of action and did a very skilled job at administering botox in my forehead and radiesse in my cheeks. I am over the moon with my results. Very happy to have found an office like this so close to home."
- N.P. /
Yelp /
Dec 11, 2019
"LA LA LA LOVE THIS PLACE and the people."
- E.R. /
Google /
Nov 16, 2019
Previous
Next
Laser skin resurfacing uses controlled light beams with high intensity to vaporize and remove the upper layer of the skin. When the damaged, superficial skin is removed, it gives way for new skin to grow, which masks the face with a new layer of epidermis. Any pain during the procedure is managed with local anesthesia and/or sedatives to help the patient relax. The eyes will also be protected since lasers can be harmful to the patient's vision. Laser skin resurfacing's advanced technology allows accurate targeting of smaller areas so the surrounding skin is not affected. A session may take up to 2 hours depending on the patient's skin conditions.
SmartXide Deka DOT (Dermal Optical Thermolysis) laser skin resurfacing therapy offers a new and novel approach to transform skin and enhance its overall appearance. DOT therapy can be an effective, minimally invasive way to address smaller cosmetic issues, such as fine lines, wrinkles, and acne scarring, as it is used to target concentrated areas of the skin. Moradi MD offers this alternative to both men and women who are seeking out laser skin resurfacing on a more minor scale.
LaseMD rebuilds glowing, healthy skin through gentle but effective non-ablative fractionated treatments. LaseMD offers customized outcomes with no downtime for all patients.
Gentle, effective skin treatment for all skin types
Comfortable with low downtime and no anesthesia required
During/After the Procedure
Laser resurfacing is an outpatient procedure. There may be pain during treatment, so local anesthesia can be used to minimize the patient's discomfort. The doctor may also prescribe the patient a pain reliever after the procedure. The face may be bandaged after treatment. Since the epidermis is peeled away, the skin may appear red for several weeks. As it heals, crusting may be present. It is very important to follow the doctor's advice on skin care to prevent any scarring. It may take a few days before the patient can resume normal activities. It may also be beneficial to use an extra pillow when sleeping to ease any discomfort.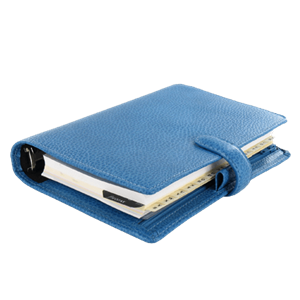 Plan Your Procedure
Procedure Recovery Location

Out-Patient
Contact Us
Smooth Out Your Complexion
If you're suffering from skin blemishes, whether minor or more extensive, laser skin resurfacing can be an effective, minimally-invasive way to address these issues. To learn more or schedule an appointment, call Moradi MD in San Diego, CA.
Related Procedures